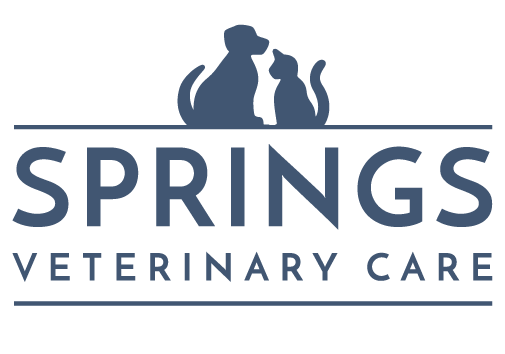 Springs Veterinary Care
COVID-19 Information for
Springs Veterinary Care
Springs Veterinary Care is currently: Available for reduced services
Welcome Message
Welcome to Springs Veterinary Care! We are a full-service veterinary hospital located in the heart of the Hill Country in Dripping Springs, TX.
The team at Springs Veterinary Care goes out of our way to make you and your pet feel comfortable. Whether greeting you on the telephone or caring for your pets when they are sick or injured, the team at Springs Veterinary Care wants to make every patient's experience a positive one!
Mission
Springs Veterinary Care knows pets are family. Our skilled, dedicated veterinarians believe in quality veterinary medicine combined with compassion. Our veterinarians and support team are passionate about your pet's wellness and comfort, and will work with you to ensure your pet continues to live a happy and healthy life.
Services Offered

Dog Services

Cat Services