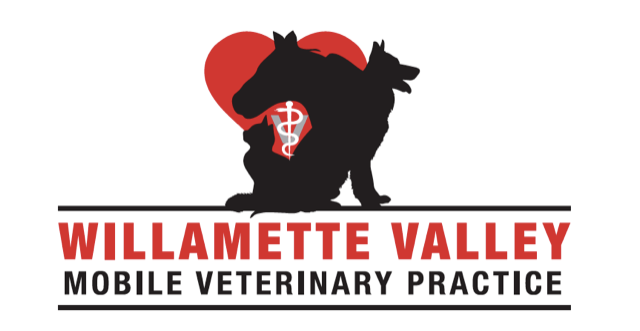 Willamette Valley Mobile Veterinary Practice
Special Announcements for
Willamette Valley Mobile Veterinary Practice
Willamette Valley Mobile Veterinary Practice COVID-19 status : Open and delivering full services
Welcome Message
Veterinary care at home is much less stressful to the animals since they are receiving care in a familiar environment with their owner and family present.
Mission
We have a very simple and transparent pricing structure and list our prices on the website. We think you will be pleasantly surprised to see how our prices compare to a traditional clinic practice. Since we don't have the high overhead expenses of brick & mortar clinic, we can pass those savings along to our clients. Due to our low overhead, our prices are extremely competitive, and almost always lower than a traditional clinic practice!
Services Offered

Dog Services

Cat Services
Location & Areas We Serve
History
At Willamette Valley Mobile Veterinary Practice, we offer a wide variety of services to keep your pets as healthy as possible. It is our goal to give your pets the best possible veterinary care that they deserve! We are a group of highly trained healthcare professionals who are devoted animal lovers. We will work hard to give your pets the best care that they deserve so that they can live long and healthy lives!