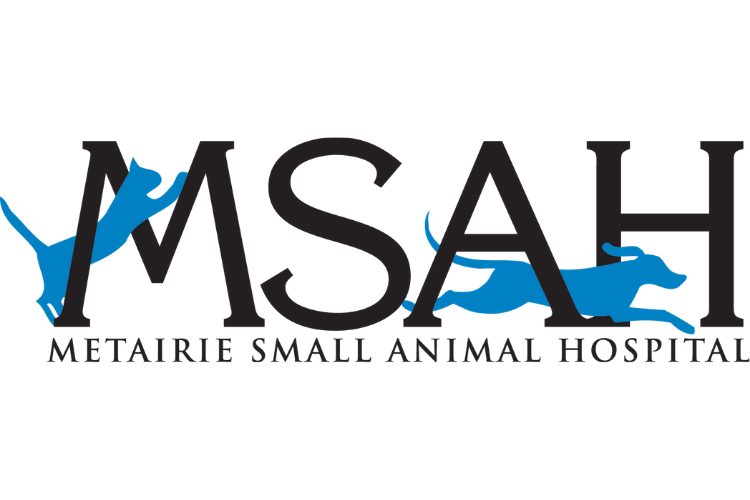 Metairie Small Animal Hospital Freret Clinic
Welcome Message
Since 1946, Metairie Small Animal Hospital has helped to strengthen and lengthen the lives of animals, thereby bettering the lives of their human companions.
Our team is spread across four satellite veterinary care facilities in Kenner, New Orleans and Metairie, as well as our 24 hour Main Hospital on Metairie Road.
Mission
Metairie Small Animal Hospital is committed to providing the highest quality medical and surgical care for our patients in a humane, compassionate and caring environment. We will strive to maintain an open, honest relationship with our clientele. We will constantly improve our care and skills through educational enhancement and personal dedication to our profession.
Services Offered

Dog Services

Cat Services
Location & Areas We Serve
History
Metairie Small Animal Hospital has been serving the New Orleans metropolitan area for over 70 years. Originally named Metry Animal Hospital, the practice was founded by Dr. Tom Melius in 1946. In 1952, Metairie Small Animal Hospital was built at its present location at 101 Metairie Road. One year later, in 1953, Dr. Henry Melius joined the practice, and from such humble beginnings, MSAH has evolved and grown to keep pace with the ever-increasing technology and medical advances. The practice currently has 17 doctors and over 90 employees on staff. In addition to the Main Hospital on Metairie Road, we also operate five Out-Patient Clinics in Kenner, Metairie, Lakeview, Freret Street, and the Marigny in New Orleans to better serve our clients.
We thank all of our past owners for their contributions, helping Metairie Small Animal Hospital to become what we are today.