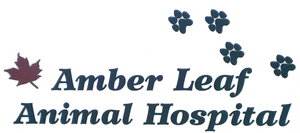 Amber Leaf Animal Hospital
Welcome Message
If you live in Winfield or the surrounding area and need a trusted veterinarian to care for your pets look no further. Our Doctors are licensed IL veterinarians, treating all types of pets. Your pets' health and wellbeing are very important to us, and we take every possible measure to give your animals the care they deserve.
Mission
Our team is committed to educating our clients in how to keep your pets healthy year round, with good nutrition and exercise. Amber Leaf Animal Hostpital stays on top of the latest advances in veterinarian technology and above all, remembers that all animals and pets need to be treated with loving care in every check-up, procedure, or surgery.
Services Offered

Dog Services

Cat Services
Location & Areas We Serve
History
Amber Leaf Animal Hostpital is a full-service animal hospital and welcomes both emergency treatment cases as well as pet patients in need of routine medical, surgical, and dental care. Our Doctors have years of experience treating serious conditions and offering regular pet wellness care. Beyond first-rate pet care, we make our clinic comfortable, kid-friendly, and calm, so your pet can relax in the waiting room and look forward to meeting our Winfield veterinarian.