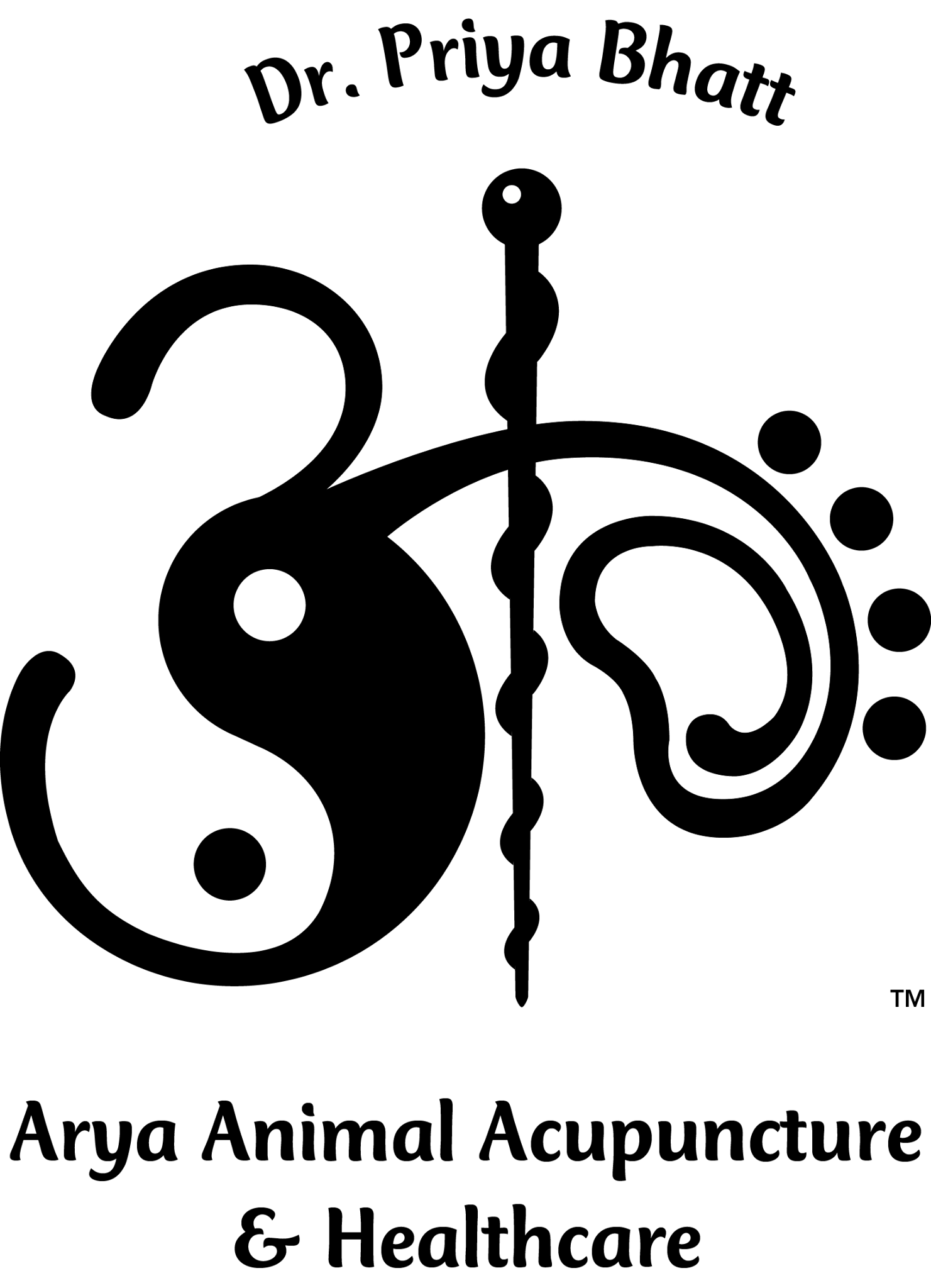 Arya Animal Acupuncture
Welcome Message
Arya Animal Acupuncture is not set up to be a traditional hospital on wheels. A large part of veterinary medical care is centered upon the exam and history. Depending on the type of diagnostics, preventatives and treatments needed, some may be available to you while others may need a referral. The primary service of Arya Animal Acupuncture is integrative evaluation with acupuncture and chiropractic care.
Mission
Providing 360, concierge care to our beloved animal companions through integration of Chinese and modern medicine, empowerment of you as the loving pet parent, and exceptional communication to ensure the best care for your furry family member.
Services Offered

Dog Services

Cat Services

Other Services
Location & Areas We Serve
History
Dr. Priya Bhatt is officially termed as an "Integrative Practitioner". An integrative practitioner blends the knowledge of adjunctive healing modalities with current medical/surgical protocols. She believes in using everything in her "toolbox" to evaluate and treat the patient as a "whole", rather than just the presented malady. Western medical diagnostics, treatments and preventatives are still Dr. Bhatt's initial choice for evaluating a patient's condition. However, her experience has proven to her that most patients benefit from the addition of adjunctive therapies. "When I decided to pursue the knowledge of Traditional Eastern healing therapies, it was never with the intention to replace the medicine I was practicing. The medical field has come so far over just 30-years, and it is our duty as medical practitioners to utilize what the research has developed for us. However, it is also wise to re-incorporate what ancestors from several cultures discovered." In 2015, Dr. Bhatt launched her own integrative mobile practice, "Arya Animal Acupuncture & Healthcare". "Arya" means "Noble" in Sanskrit, with the purpose of relaying that each patient she works with is of imperial worth. She designed her business logo to blend both western, eastern and animal qualities. Nervous of the unknown, she was enthusiastically supported by a large client base, who pushed her to create her own philosophy of patient care by starting her own practice. From clinic to mobile, Dr. Bhatt took the practice of integrative medicine into the patients' homes after seeing how well patients did in their own environment. There is also an advantage of observing the patient's environment and helping the client make accommodations to fit the patient's needs. "I've come to develop a very special bond with my clients and patients. Being welcomed into someone's home is a very personal gesture, and I honor that invitation with a great deal of respect."