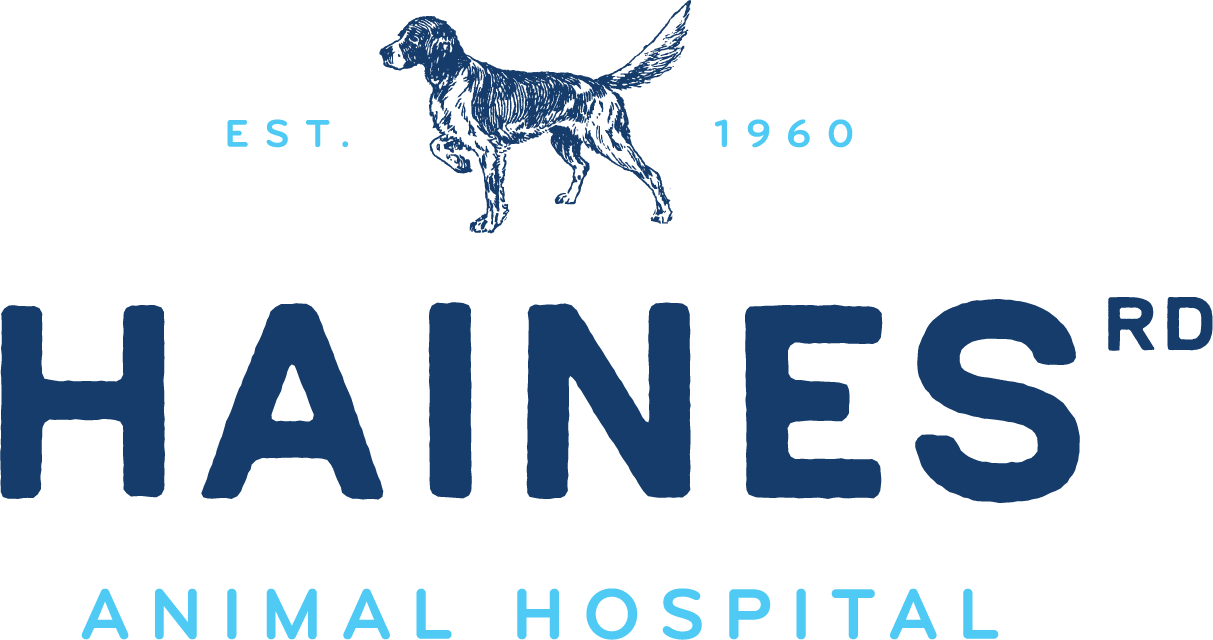 Haines Road Animal Hospital
COVID-19 Information for
Haines Road Animal Hospital
Haines Road Animal Hospital is currently: Open and delivering curbside services
Welcome Message
We look forward to serving you and your pet with the best possible veterinary care. We utilize the most current standards of care, and we specialize in providing comprehensive wellness care to keep your pet healthy now and in the future.
Mission
We have found the key to quality veterinary care is a combination of medical competence, empathy for pet owners and compassion for our animal companions. Our veterinarians will listen to your concerns, diagnose any medical conditions, help you understand your options and work with you to make the right decisions for you and your pet.

At Haines Road Animal Hospital, our team is made up of a diverse group of veterinarians and support staff professionals who bring their love for animals to work with them everyday. Our veterinary team comes from all backgrounds, and they have joined Haines Road Animal Hospital because of their desire to make a difference in the lives of animals, as well as the people who love those animals.
Services Offered

Dog Services

Cat Services
Location & Areas We Serve
History
Established in 1960 and operated by its founder, Dr. Joe Larmon, this once two-veterinarian operation now houses five expert veterinarians as well as a full team of professionally trained staff and greeters. In 1997, Dr. Javier Vicente purchased the hospital after practicing at our veterinary hospital for five years, and in 2016, Dr. Raul Buso purchased the hospital after practicing here for over 7 years. Retaining a deep love for animals and a vision of a devoted animal hospital that delivers the same level of medical care to pets as is offered to humans, their insight and dedication to veterinary medicine has brought Haines Road Animal Hospital to where it is today: a full-service veterinary hospital providing the most progressive and up-to-date treatment for pets throughout St. Petersburg, Pinellas Park, Clearwater, and other surrounding Florida communities.
Job Opportunities at this Practice