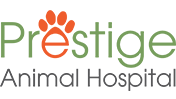 Prestige Animal Hospital South Fontana
Welcome Message
Welcome to Prestige Animal Hospital! Prestige Animal Hospital was opened in June of 2012 for our love for pets and a common goal to help improve pet's lives in our wonderful city of Fontana and surrounding areas. Our purpose is to be the type of practice that creates professional bonds with our clients while delivering the highest quality care in a high energy, fun, friendly environment that results in optimum patient health and longevity.
Mission
Prestige Animal Hospital exists to enhance our community by continually educating our clients and working with them to help us improve the quality of their pet's lives. We add value to the lives of our clients by improving the quality of the lives of their pets. We are the voice of our patients and the communication line to our clients.
Services Offered

Dog Services

Cat Services
Location & Areas We Serve
History
Our hospital was founded, designed and built in 2012. At that time, we had no groomer, 1 veterinarian (Dr. Wahla), 2 receptionists (1 was Dr. Wahla's wife) and Lauren (Executive Director).
Over the past years, we have grown to have a groomer with daily grooming appointments, 13 paraprofessional staff, 2 full-time veterinarians and 1-part time veterinarian. Since our opening, our values have remained steadfast and we are continuing our goal of maintaining excellent service to our clients while providing honest, caring, quality medicine to their pets.
We wanted to return to this community to help educate and give back. As well as help all surrounding communities. We continue to do this to this day.