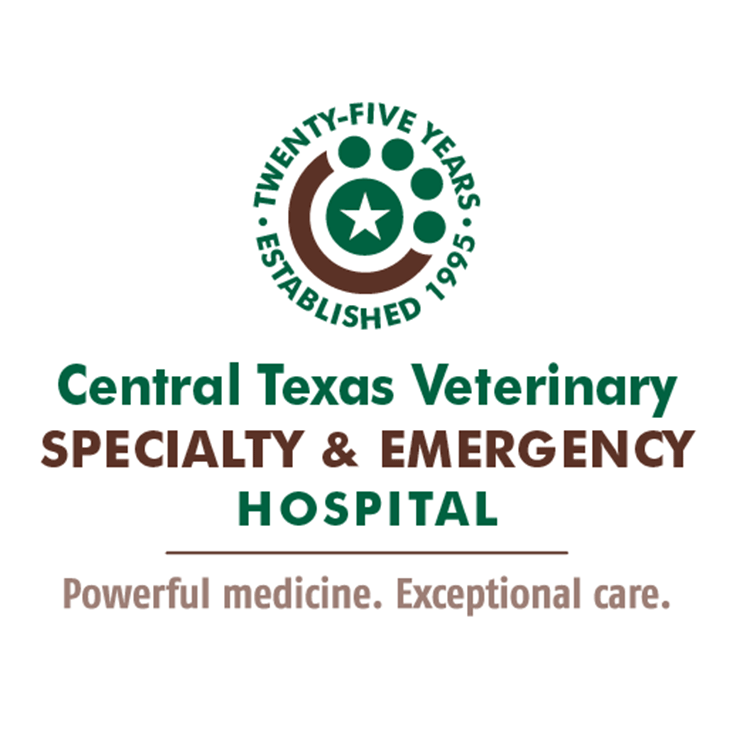 Central Texas Veterinary Specialty & Emergency Hospital - North
Welcome Message
Central Texas Veterinary Specialty & Emergency Hospitals provide referral services in Surgery, Internal Medicine, Allergy & Dermatology, Neurology, Ophthalmology, Oncology, Critical Care, Rehabilitation & Conditioning, Canine Sports Therapy Services and 24-hour Emergency Care. CTVSEH is proud to be one of the last remaining locally owned and operated animal specialty and emergency hospitals in Texas. By partnering with local veterinarians we bring pets of Central Texas and their owners complete and exceptional pet care.
Mission
Through collaboration and teamwork, CTVSEH will become a unified and well-managed provider of advanced veterinary care as evidenced by clearly defined policies, procedures, and standard operating systems. The result will be personal accountability and exceptional morale for all team members.
Services Offered

Dog Services

Cat Services
Location & Areas We Serve
History
CTVSEH was established in October 1995 by Drs. Stephanie Beardsley, Stephen Kerpsack and Sharon Theisen. After completing their specialty residences at The Ohio State University, all 3 moved back to Texas and began their dream of developing a Specialty Hospital for pets and pet parents in Central Texas. CTVSEH was originally located in a 3000sq ft building in South Austin. At the start of their journey, there were more doctors than support staff, so everyone shared in answering the phones, caring for the patients, and maintaining the hospital. As the animal care industry took flight and the need for more specialized animal care grew, our practice and team did too!
Central Texas Veterinary Specialty and Emergency HospitalIn October 2000, CTVSEH built the present south location and began treating patients out of a 12,000sq ft building that serves home to 6 departments, 5 surgery suites, 7 exam rooms, a full-service rehabilitation center, and state-of-the-art CT scanner. Our Round Rock location opened in June 2010 as a full-service specialty hospital operating out of a brand-new state-of-the-art 13,000sq ft building. This location is home to 6 departments, 4 surgery suites, 9 exam rooms, a full-service rehabilitation center, a state-of-the-art MRI and CT scanner. Central Texas Veterinary Specialty and Emergency HospitalThese advancements allowed our teams to offer high-level procedures at 2 locations around Austin. Patients have access to procedures such as endoscopy, ultrasound, laparoscopy, orthopedic and soft tissue surgeries. With these abilities, we are able to work up highly complex cases sent from our partnering primary care veterinarians.
In 2017, CTVSEH once again built upon their promise of partnered care to local primary care veterinarians by merging with Dr. Scott Johnson and his team at the Emergency Animal Hospital of Northwest Austin. EAHNWA has provided Emergency and Critical Care for over 30 years in and around Austin. They operated out of the south CTVSEH hospital and a separate 24-hour location off Research Blvd. in Northwest Austin. With this consolidation, CTVSEH is now able to provide 24-hour emergency and day time specialty referral medicine to pets all across Central Texas at our 3 locations in South Austin, Round Rock, and Northwest Austin. CTVSEH is one of 2 remaining privately owned specialty and emergency hospitals in Texas. We will continue to grow and provide Central Texas' pets and pet parents with powerful medicine and exceptional care. This vision is exactly what Drs. Beardsley, Kerpsack, and Theisen dreamt about the very day they returned to the great city of Austin and what we will continue to stand behind in the years to come.