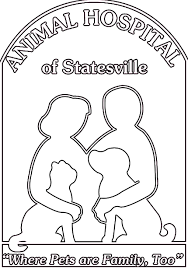 Animal Hospital of Statesville
Welcome Message
Welcome to Animal Hospital of Statesville
Your Veterinarian in Statesville, NC.
Animal Hospital of Statesville has served Statesville, Mooresville, Iredell County and the surrounding area.
Our highly educated staff is dedicated to providing comfort to the pets entrusted to our care. Through client education, we strive to empower our clients to better care for their companion family members. We pledge to treat our patients and clients with respect and are dedicated to contributing to the betterment of our community.
Mission
We, at the Animal Hospital of Statesville, are committed to making a difference by giving superior medical care to our patients.
Services Offered

Dog Services

Cat Services
Location & Areas We Serve
History
The Animal Hospital of Statesville opened its doors on Mocksville Highway in February,1974. Before splitting into separate small and large animal practices in 1980, the hospital was a joint facility with ownership shared between Dr. Dave Parks and Dr. Dwight Blackwelder. Dr. Chip Cooney joined the small animal practice in 1995 and became a partner in 1998. Upon Dr. Parks' retirement in 2004, Dr. Cooney assumed full ownership of the Animal Hospital of Statesville.