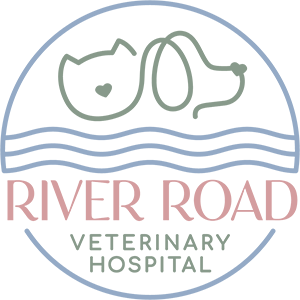 River Road Veterinary Hospital
Welcome Message
RRVH is a premier locally owned general practice veterinary hospital providing integrative medicine, compassionate care, and exceptional service to the greater New Orleans area dog and cat community.
Mission
Our mission is to provide our local pet community with exceptional veterinary care and and compassionate customer service. We aim to elevate your vet visits to a joyful experience for both you and your pet.
Services Offered

Dog Services

Cat Services
Location & Areas We Serve
History
Established in 1983, River Road Veterinary Hospital has become a trusted neighborhood veterinary care practice. Dr. Wheeler purchased the business in 2022 and has refreshed the hospital with the most modern, progressive medicine and updated technology while continuing to keep the community strong values and providing gold-standard health care to our best fur-friends.