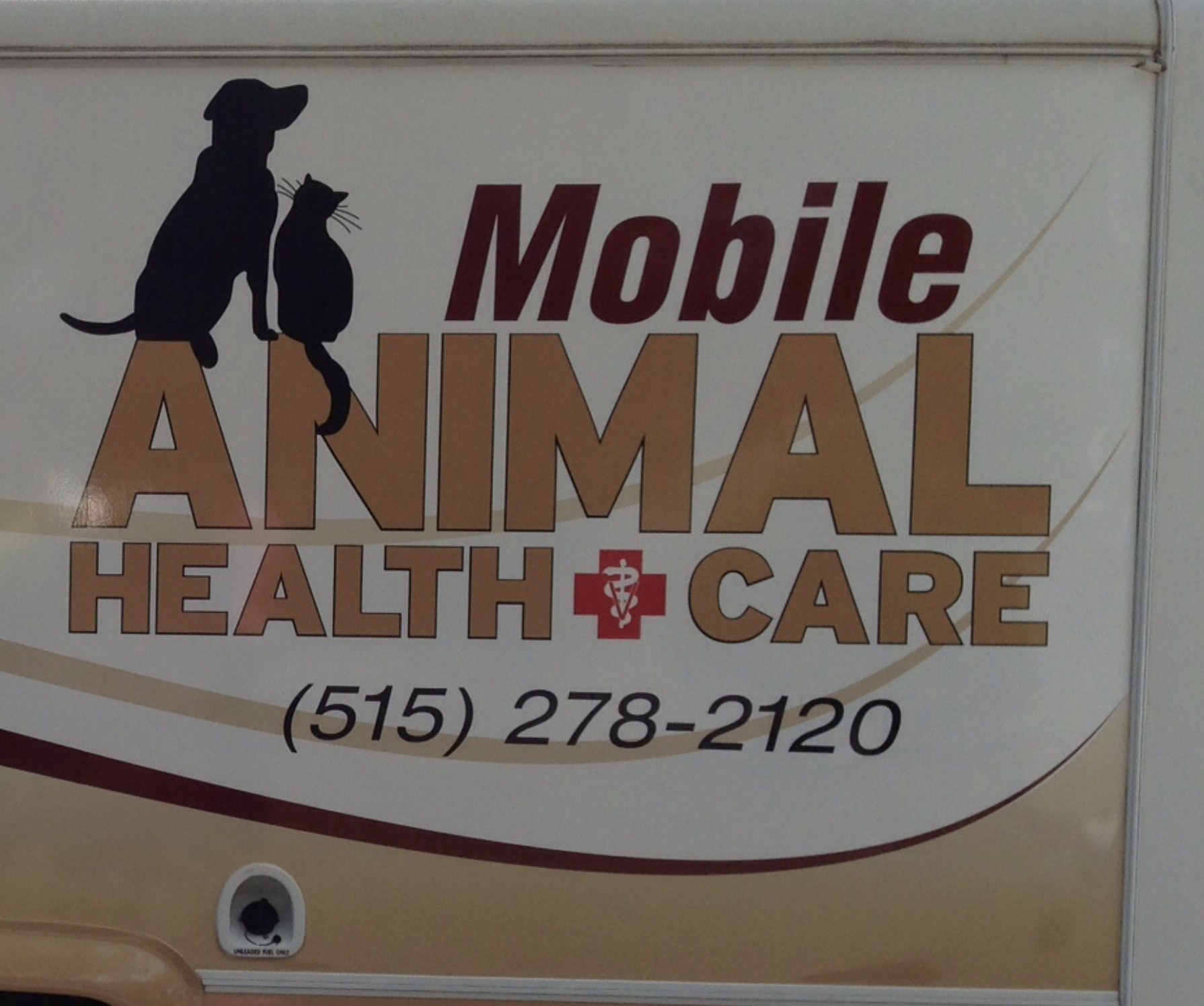 Mobile Animal Health Care
Welcome Message
Mobile Animal Health Care is Des Moines ONLY mobile full service veterinary hospital. We proudly serve the Des Moines metro area with no additional fee charged for your home visit. Regular exam fees apply.
Mission
Bringing quality, compassionate pet care to your door!
Services Offered

Dog Services

Cat Services
Location & Areas We Serve
History
We offer vaccine visits, dental cleaning, surgical procedures, and full diagnostic laboratory services.

Call us today for this stress free alternative for your pets care.