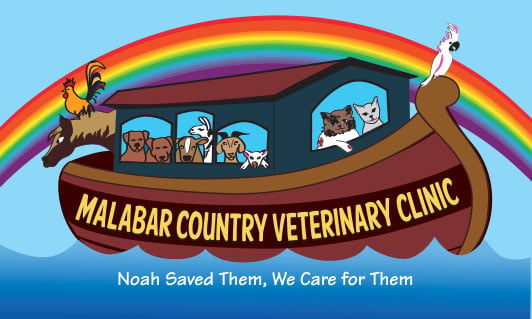 Malabar Country Veterinary Clinic
Welcome Message
At Malabar Country Vet, we take pride in delivering personalized, compassionate care to our canine and feline patients and their guardians.
Mission
Our exceptional doctors and staff are highly experienced and committed to providing quality, compassionate care for your pet. Our focus is on keeping your pets healthy through affordable preventative medical and nutritional care.
Services Offered

Dog Services

Cat Services

Other Services
Location & Areas We Serve
History
Malabar Country Vet is a low cost, full service, and wellness clinic for small animals in the Palm Bay / Malabar community. Jerome and Ann moved to Florida in 2004 after raising 4 children on a cattle and grain farm in Ohio. That's when they purchased Malabar Feed and Farm. In 2013 they opened Malabar Country Vet and Groomer ( now Malabar Country Veterinary Clinic). They continue with their mission to be a blessing to their community while living their Christian heritage. Now that they have 7 grandchildren they are semi retired so they can spend more time with family.