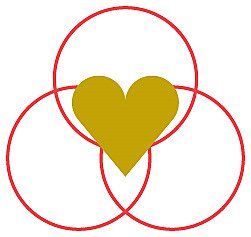 St. Francis' Pet Hospital - Indianapolis
Welcome Message
We provide services, products, and knowledge that help and guide owners in caring for their pets so that the experience of pet ownership and unconditional love, which each pet affords its owner, will be problem-free and last as long as possible.
St. Francis of Assisi, the namesake of our clinics, was an Italian Roman Catholic friar, deacon, and preacher. St. Francis believed that people have a duty to promote peace by protecting and enjoying nature as both the stewards of God's creation and as creatures ourselves. Many of the stories that surround the life of St. Francis say that he had a great love for animals and the environment. Much in part due to the parallels between his mission and that of our practice, St. Francis' Pet Hospital was the name given to our clinics.
Mission
Our mission is to help people see the love and majesty of our Creator by helping them experience the miracle and unconditional love of their pet to the fullest extent and for the longest period of time.
Services Offered

Dog Services

Cat Services

Other Services
Location & Areas We Serve
History
For over 15 years, St. Francis' Pet Hospital has been finding better ways to care for your pets.
Country, classic, and urban in feel, our 4 clinics (3 located just south of Indianapolis, 1 in Montana) cater to all tastes and offer full-service small animal care that puts emphasis on compassion and modern medicine.