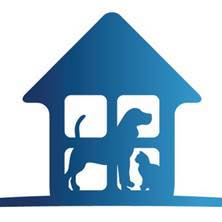 Elite Veterinary Home Care
Welcome Message
Elite Veterinary Home Care is currently serving northern Lake County and surrounding areas, including parts of The Villages, Eustis, Tavares, Mount Dora, Umatilla, Altoona, Leesburg and Lady Lake.
Dr. Amanda looks forward to serving you and your pets within the comfort of your home!
Mission
Providing Quality, Convenient, and Stress-Free Veterinary Care Within the Comfort of Your Home
Services Offered

Dog Services

Cat Services
Location & Areas We Serve
History
After years of working as an associate veterinarian, Dr. Amanda finally decided to take the plunge on opening her own mobile veterinary business so that she would not only be able to practice by the highest medical standards but to also provide her clients and patients the individualized attention that they deserve. Dr. Amanda founded Elite Veterinary Home Care in the fall of 2017.