Bio
Dr. Hinsch knew he wanted to be a veterinarian at a very young age. He began his journey working at a small animal hospital in Ohio, cleaning cages. He completed his undergraduate work at Cornell University in upstate New York and received his DVM degree from the University of Missouri. He went on to become a Board Certified Small Animal Veterinarian, one of only a handful of veterinarians in the country to receive this prestigious degree. 
Currently Caring for Pets At
Favorite Part of my Job
One of his strengths has been developing treatment plans that served both the pets and their owners, with an emphasis on the pet's comfort, coupled with a deep understanding of the emotional ties between the owner and their pet. 
Why I chose this profession
After starting several veterinary hospitals and training many new veterinarians and technicians he realized that one of his greatest accomplishments has been helping people through the emotional bond they share with their pets.
Personal Hobbies & Interests
Dr. Hinsch also served on the advisory board of Pima Animal Control and the Humane Society Board. There, he lobbied for the humane treatment of abandoned dogs and cats and helped develop a program for humane treatment of abandoned pets.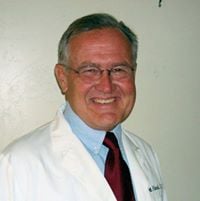 Connect with
Brett Hinsch DVM