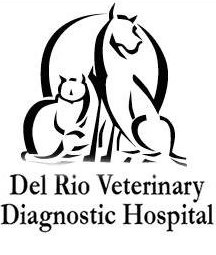 Del Rio Veterinary Diagnostic Hospital
Special Announcements for
Del Rio Veterinary Diagnostic Hospital
Welcome Message
Del Rio Veterinary Diagnostic Hospital is a full-service veterinary medical facility located in Del Rio, Texas. Founded in 2016, DVDH is dedicated to providing the best possible care for the border region's cats and dogs. Our highly trained, attentive, and passionate staff seeks to provide the best possible medical, surgical and dental care for each of our highly-valued patients.
We pride ourselves on providing the best owner and animal services from the most compassionate and friendly staff. Head over to our online web page and get to know us a little better. Each and every one of us brings a little something different to life at Del Rio Veterinary Diagnostic Hospital!
Mission
We are committed to promoting responsible pet ownership, preventative health care and health-related educational opportunities for our clients to make Texas a better place for pets and people.
Services Offered

Dog Services

Cat Services

Other Services
Location & Areas We Serve
History
In 2013, Dr. Alexander and Dr. Whitten found themselves working together in a mixed practice in Uvalde, Texas. The hospital was owned by Dr. Pete Vaden who was a catalyst in bringing the DVDH Partners together. Dr. Vaden Knew these talented veterinarians were dedicated to their clients, took pride in their work, had the desire to own their own hospital and practice in a rural setting.
Consequently, in 2016 Dr. Vaden, A Texas A&M classmate of Dr. Sandy Hurwitz, introduced Dr. Whitten and Alexander to discuss the possibility of establishing a state- of-the-art veterinary hospital in Del Rio, Texas. Dr. Hurwitz, founder of Austin Veterinary Diagnostic Hospital, had expertise in establishing high end veterinary hospitals. The emphasis on diagnostic imaging, advanced surgical techniques, and cutting-edge therapy makes our veterinary hospital extremely unique.