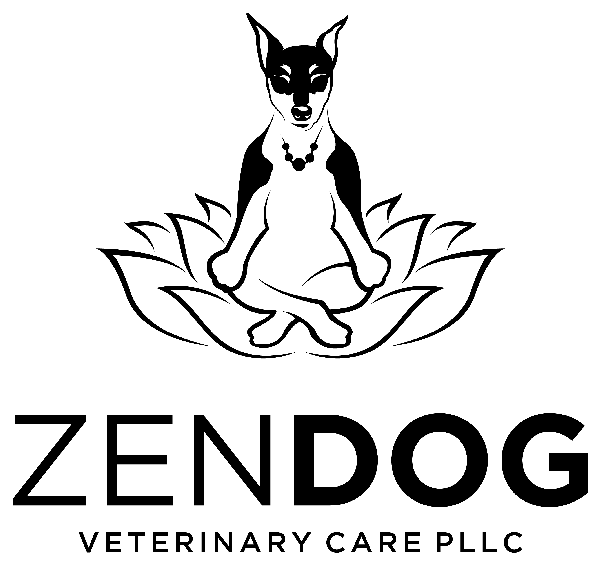 Zen Dog Veterinary Care PLLC
COVID-19 Information for
Zen Dog Veterinary Care PLLC
Zen Dog Veterinary Care PLLC is currently: Open and delivering full services
Welcome Message
At Zen Dog, we strive to provide your pet with individualized care by infusing alternative elements adapted from traditional Chinese medicine and rehabilitation therapy into your pet's treatment plan. Zen Dog aims to restore a level of artistry back into veterinary medicine by providing acupuncture, physical therapy, and high-quality Chinese herbs and supplements into your pet's individualized treatment plan. We provide evidence-based techniques and medicine that acknowledges, practices, and reveres traditional Chinese medicine.
Mission
Our mission at Zen Dog is to fully assess your pet's symptoms, treat the root issue, and support their long-term health and wellness.
By working in conjunction with your primary veterinarian and incorporating alternative techniques, we can achieve a balanced holistic treatment plan that truly promotes your pet's wellbeing.
This integrative and highly-effective approach allows us to achieve the "best of both worlds."
Services Offered

Dog Services
Dog Rehabilitation and Physical Therapy

Cat Services
Cat Homeopathic and Natraceutical
Location & Areas We Serve