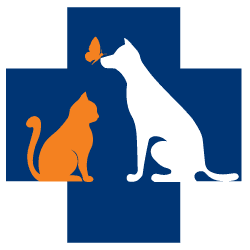 Old Pueblo Veterinary Clinic
Welcome Message
We are full service pet hospital. We believe in providing the best care for our furry companions.
Mission
One thing that left unchanged is our care for four legged friends. We are committed to provide the best veterinary care possible for your pet at every stage of life.
Services Offered

Dog Services

Cat Services
Location & Areas We Serve
History
Olympus Cove Veterinary Clinic was founded by Dr. Britt J. Hosken in October of 1987. Originally it was at the spot of the State Liquor Store, but when the store was relocated to current location, the clinic got moved at the current spot. The clinic was built with the goal to provide the best veterinary care possible. From the beginning it had up to date equipment X-rays, dental unit, grooming tub, well equipped surgery room, in house laboratory. As we grew and technology changed, we made some updates to the clinic. Now we have digital full body and dental X-ray, our dental unit is more comprehensive and very similar to the dental unit you find at human dentist office, our in house lab has the same capability as large medical laboratory and many lab results are available in one to two hours, our record keeping system is all computerized.