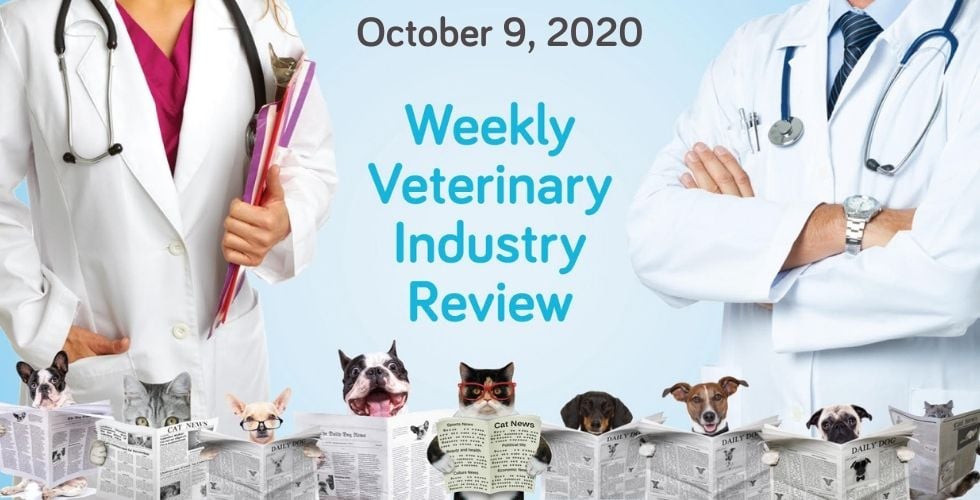 It's Friday, October 9th, 2020. Welcome to round eleven of the Weekly Veterinary Industry Review, brought to you by GeniusVets. This week we discuss a cutting edge hybrid veterinary conference, a pig patient that inspired one vet's move to embrace Telehealth, and some unfortunate but relevant pandemic side effects we should all be aware of in our pets. So let's get to it…
Veterinary Business News
Keeping you at the forefront of veterinary news regarding products, personnel, and conferences...
Merit Award-Winning Hospital For in Hospital Design is a Must-See
VMX 2021 Veterinary Meeting and Expo Has Been Announced
The AAHA Career Center Has Been Revamped
How a Potbellied Pig Inspired One Veterinarian to Embrace Telehealth
Valuable Pet News For Your Clients
Topical stories your clients will want to hear...
Veterinary Behaviorist Warns That the Pandemic is Making Some Pets Long For Social Distance!
Obesity is Another Unfortunate Side Effect in Our Pets During the Pandemic
Not-So-Human-Interest
Lighter pet stories to provide much-needed cheer in difficult times...
"Feisty" Miracle Lion Cub Survives California Wildfires
Have something newsworthy in the veterinary field? Reach out to us at [email protected] Enjoy our weekly veterinary industry review, coming to you each Friday afternoon.