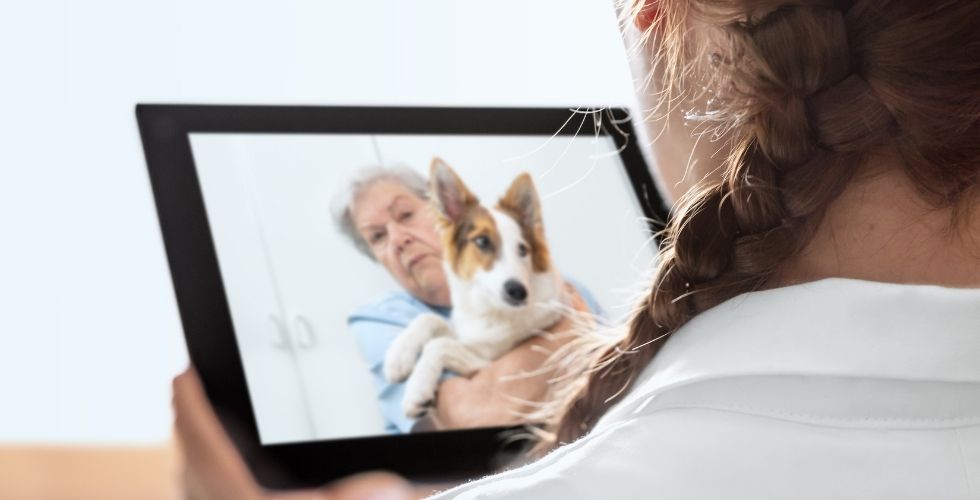 Rarely do terms send people down the proverbial rabbit hole of veterinary medicine more than "Telehealth" and "Telemedicine". During our Webinar Wednesdays With GeniusVets series, we were fortunate enough to talk to several prominent professionals in the veterinary field and, along with a host of other topics, we've gotten their take on virtual veterinary care—the complexities of it, what's working and what isn't, its role during the pandemic, and the future of telehealth. We've shared the thoughts of seven pivotal veterinary professionals, along with some general information about telehealth and telemedicine, in the blog post below.
First and Foremost, What is the Difference Between Telehealth and Telemedicine?
According to the AVMA, "Telehealth is the overarching term that encompasses all uses of technology to deliver health information, education or care remotely." The AVMA goes on to say that "Telemedicine is a subcategory of telehealth that involves the use of a tool to exchange medical information electronically from one site to another to improve a patient's clinical health status." The example they give is following up after an appointment with technology such as a mobile phone or the Skype app.
The AVMA further describes other subcategories of Telehealth, which are as follows:
Teleconsulting - This means a general practice veterinarian uses Telehealth tools to consult with a veterinary specialist to provide exchange advice and insight.
Telemonitoring - This means the veterinarian is monitoring the patient remotely, such as when the client takes home a portable glucose monitor or another wearable monitoring device that takes the patient's vital signs and other behaviors.
Teleadvice - This is simply opinions or advice given by phone that isn't meant to diagnose, prevent, or treat any illness. The example the AVMA offers is telling a client to put their pet on year-long heartworm preventatives.
Teletriage - This is the assessment of animal patients by electronic consultation with their owners to determine the urgency or need to be seen immediately by a veterinarian, sometimes using things like videos and photographs.
The Role of the VCPR in Telehealth
As one might imagine, the legal landscape of virtual care is quite complex, and it all revolves around the VCPR or the Veterinarian-Client-Patient Relationship. The AVMA Model Veterinary Practice Act is what governs how this relationship is established and the laws that govern it. Having a VCPR in place is mandatory when treating patients, and whether this is established in a virtual care relationship varies from state to state.
According to the AVMA Model Veterinary Practice Act, a VCPR is present when all of the following requirements are met:
The veterinarian has assumed responsibility for making clinical judgments regarding the health of the patient, and the client has agreed to follow the veterinarians' instructions.
The veterinarian has sufficient knowledge of the patient to initiate at least a general or preliminary diagnosis of the patient's medical condition. This means the veterinarian is personally acquainted with the keeping and care of the patient by virtue of a timely examination of the patient by the veterinarian, or medically appropriate and timely visits by the veterinarian to the operation where the patient is managed.
The veterinarian is readily available for follow-up evaluation or has arranged for the following: veterinary emergency coverage, and continuing care and treatment.
The veterinarian provides oversight of treatment, compliance, and outcome. Patient records are maintained.
Exceptions are occasionally made when in emergency situations.
When an established VCPR is in place, services may include the use of tools that allow the veterinarian to virtually gather information, access to the patient's medical records, and they can also conduct an exam via real-time video or attached photos.
Without an established VCPR, the veterinarian can dispense general advice but must not diagnose, provide prognoses, or treat patients. The messaging should be generalized—in other words, non-client electronic advice shouldn't be given to a specific pet.
So What Are Veterinary Professionals Saying About Telehealth?
Dr. Heather Loenser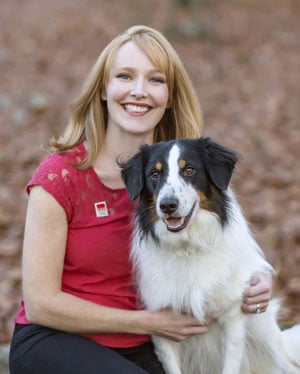 AAHA's Senior Veterinary Officer Dr. Heather Loenser was one of our most engaging guests on Webinar Wednesdays, and probably had the most unique take on telehealth to boot. As she noted when asked about her thoughts on the subject:
"My dear practitioners, you're already doing telemedicine. You are giving people advice over the phone; you are helping them, you are triaging whether or not an animal should come in or not. Under the umbrella of telehealth, there are two buckets of areas that require a veterinary-client-patient relationship, VCPR, where you have to be able to diagnose and treat. That part is still pretty solid, where there are some states where we can establish a VCPR virtually, but there are other states where you still can't.
So, you're actually already doing it. Just because you use the term "tele" doesn't necessarily mean it automatically means you're doing FaceTime with a dog and trying to evaluate gait and all that kind of thing. It can just be by communicating virtually and you're already doing it. You've been doing it ever since you got a phone, and so now it's just picking out what else you could add to what you're already doing to improve efficiency and decrease the burden on your staff and improve service to your clients."
Dr. John Tait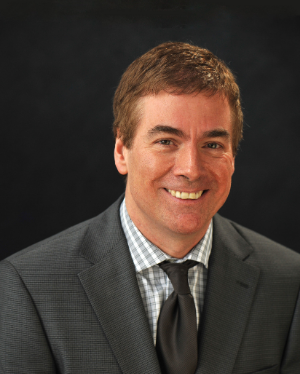 Treasurer of Veterinary Management Groups (VMG) and Owner of John Tait Veterinary Consulting Dr. John Tait talked about telemedicine more in reference to how different age groups like to consume information:
"When you look at a split demographic, a client who's 20-30 years old is going to receive their information very different than somebody who is 70 years old, so recognizing that some of them that will respond to traditional measures like mail cards and phone calls while others are looking to use Chatbot, Hootsuite, and some of these very quick online instantaneous answers that they can receive...relying more on testimonials, telemedicine, or other new modalities of getting services screened."
Terry O'Neil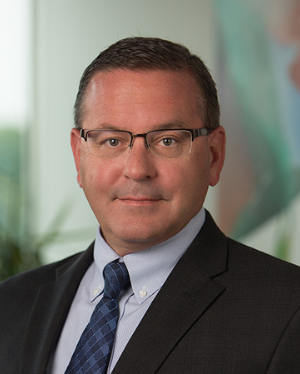 Terry O'Neil spent the majority of his webinar discussing ways that veterinary clinics can run more efficiently, so it's not surprising that his take on telemedicine had to do with its time-saving abilities:
"Some of the more progressive hospitals have really embraced technology to assist with the checkout, the technology to communicate before I would even come into the hospital. Why are you coming in, what issues should the doctor be aware of, et cetera? So just using that technology to make it as efficient as possible when I show up with the pet patient, so they don't have to come out and speak to me three or four times. They can take those communications out of it, and they've just cut their communication time in half. So a lot of this that these practices are learning on the fly what works, what doesn't work, what clients want, and whether you can FaceTime or whether clients are willing to jump in the telemedicine app to communicate."
Dr. Dana Varble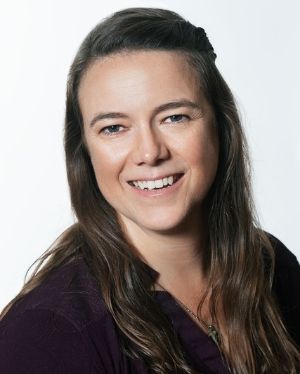 Dr. Dana Varble only briefly touched on telemedicine during her webinar but the NAVC publication Today's Veterinary Business recently took a deep dive into the topic in a piece called "COVID-19 Chapter 11", noting the following:
"This is the time to investigate and invest in new technologies, such as telemedicine platforms, client communication options, including platforms that virtually place clients in the examination room, voice-to-text integration with medical records, and integration of client-completed history forms into practice management software systems. What can you do to upgrade your phone systems to be more efficient? Solutions might include off-site employees to answer phones and triage calls and chat, softphones, or VoIP technology rather than adding dedicated phone lines. By identifying inefficiencies now, you can identify solutions and refine their utilization when your hospital is not in crisis mode."
Mark Cushing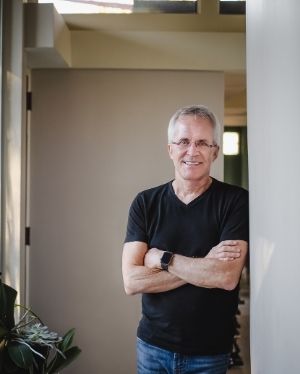 Mark Cushing had an extremely unique take on telemedicine, saying that cat owners will benefit more so than dog owners:
"Particularly older cat owners that maybe they live in an urban apartment, such as Bethesda, Maryland, will benefit—who wants to go through all that, go down seven floors, getting on a bus. I can't even finish the sentence; you're not going to do it. One of the reasons I make a case for telemedicine all the time is that there's a whole class of pet owners that love their pet as much as anybody, but it just doesn't work for them to get to a clinic. So, why wouldn't we want to take it to them? It's just very exciting."
Mark also addressed that telehealth is somehow not up to par medically speaking:
"There are the myths that it's all substandard. It's not below standard. You do what you can, you don't do surgery over the phone, you don't do that, but there are things you can do. We had a great response to our summit, we had six hours of programming, and we really aimed every session, David at getting not specialists, but getting practitioners comfortable with how you might use it. There are tons of resources now. There's no excuse for not learning about it and trying it because the tools are there, and you don't have to shut your practice down, you don't have to turn all your staff into technology geeks. You could outsource, there are many ways that you can deliver a telemedicine experience, and you can make money on it. That's the biggest skepticism people had is, I don't want to just give advice over the phone. Well, I'm a lawyer, we always charge. It's insulting to say to a veterinarian, I wouldn't pay for your advice. I'm talking to you because you know something."
Dr. Peter Weinstein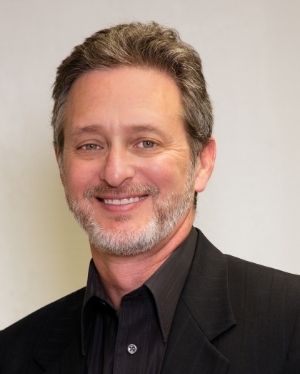 GeniusVets Chief Strategist and Co-Founder David Hall asked Executive Director of the Southern California VMA Dr. Peter Weinstein what trends might remain when the pandemic is in the rearview mirror, and this is what he had to say:
"I think curbside care, to a limited degree, will become an option for clients. We had clients who didn't even really want to go into the exam room when I was in practice, and they would just sit in the lobby and let us do everything. I think the increase in drop-off services will continue. I believe that the advocacy for telehealth in some way, shape, or form has been higher over the past four months. I think it'll flatten out and become another service that practices will offer. I also believe that the recent increase in online pharmacies and online stores will continue to grow."
Dr. Adam Christman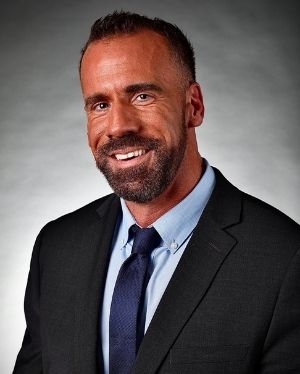 Chief Veterinary Officer of fetch dvm360 Dr. Adam Christman talked about how the pandemic has actually helped telehealth to advance, noting:
"The big thing that veterinarians were behind on was telemedicine and telehealth, and there's nothing like having a pandemic to light this match under us to say, 'Okay, I think we need to do something about it.'"
He also advocated for using a whiteboard to manage the practice's flow, going on to add, "If you can link this to telemedicine, telehealth, teletriage, AI technology (artificial intelligence with radiography), those are great platforms to enlist."
Addressing the Need For a Comprehensive Telehealth Flowchart
As the concept of Telehealth will certainly change and evolve, it's certainly not going away, so now is the time to create some sort of flowchart that veterinarians can adhere to in this regard. Both Mark Cushing and Dr. Loenser touched on this briefly during their webinars:
As Mark noted, he's worked closely with industry professionals to find out "what are the things that naturally work in a telemedicine digital context, and what are the things that don't? Don't worry about those. Then, what are the different ways you can do more than you may be doing right now that are easy to do, what are things that a vet tech can do very, very well? We spend a lot of time just on basic blocking and tackling that…"
Dr. Loenser noted that there are different routes you can take depending on whether a VCPR is necessary for the specific issue at hand:
"And there's a bunch of work we can already do in that tele-advice, tele-triage space that doesn't require VCPR. And, it's just the same as when your client calls you up on the phone and says, 'Should I bring my pet in?' And a lot of the time the answer will be yes. But if there's some that they are, 'No, you don't need to', you have helped alleviate the pressure on your team, and you've also provided an excellent service to your clients."
If this blog post tells you anything, it's that the subject of telehealth is a bit contentious, but most professionals agree that its potential to streamline processes and increase efficiency is hard to deny. Thankfully, the AAHA and the AVMA are both actively working on the aforementioned flowchart to provide clarity in this area. Once this is created and fully vetted, it will give veterinary professionals the clear guidelines they need in order to more confidently deliver care/information in this way, and it could quite possibly pave the way for more specific legislation on the matter.