Top Veterinary Care and Pet Services in
Baton Rouge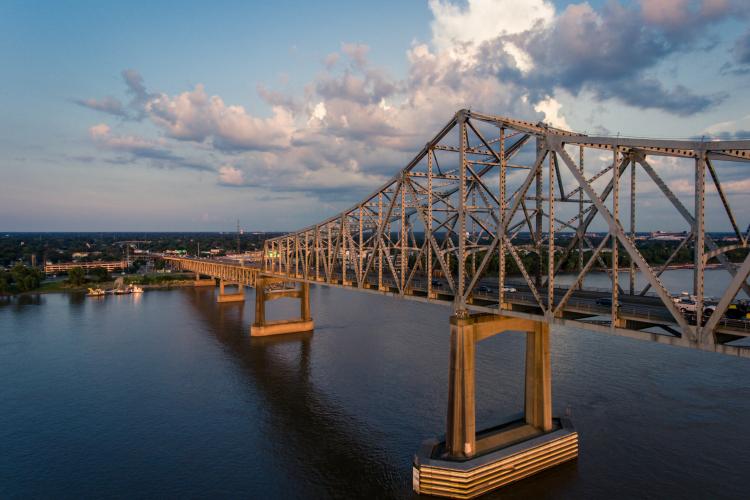 Here in Baton Rouge, we love our pets! As the capital of Louisiana, Baton Rouge is the 16th most populous state capital in the country. The city is located on the banks of the Mississippi River in the southeastern region of the state. Additionally, the city experiences a humid subtropical climate, which means the winters are relatively mild and the summers are hot and humid with some rainfall.
Baton Rouge is a region with mixed cultures. Louisiana State University attracts young people from all corners of the country. Beautiful art, food, and architecture come together to make a city that is truly amazing. Some of the major attractions in the city include the Capitol Park Museum, Louisiana Art and Science Museum, and the Mall of Louisiana. Of course, you also don't want to miss out on Creole food at many nearby restaurants.
As an urban center, Baton Rouge has a lot to offer. The city hosts many parades during the Mardi Gras season. The city also hosts Restaurant Week twice a year, the Greater Baton Rouge State Fair, and the Blues Festival. St. Patrick's Day also brings about a large celebration with fun to be had by all.
The economy in Baton Rouge is based in the industrial, petrochemical, medical, research, technology, and film industries. Education is also a major industry in the region. The port is also large and ships the 10th most tonnage in the country. The cargo includes grain, cars, containers, and crude oil. Additionally, Louisiana State University employs more than 5,000 individuals. Still, the largest single employer in the city is the state government.
Baton Rouge has a history that extends further back than the 1600s. The city was named in 1698 after a red pole was seen to be marking a boundary. The name of the city literally refers to the "red stick." Additionally, Baton Rouge experienced a stimulated economy in the 1950s thanks to the petrochemical industry and in the 1990s thanks to a building boom.
Several notable figures have come from Baton Rouge. They include NBA player Shaquille O'Neal, who also played at LSU, actor Shane West, and musician and American Idol judge, Randy Jackson. Also of note is the fact that the Battle of Baton Rouge was the only American Revolution battle that was fought outside the original colonies.
Baton Rouge is home to about 230,000 people. The larger metropolitan area boasts a population of about 825,000 people. About 600,000 of those people live in more urban areas.