Pet Care Information and Veterinarians in
Des Moines
, Iowa
Pets are really important to us here in Des Moines and we have a very special connection to every veterinarian in Des Moines.
Veterinarians in Des Moines are savvy about more than just pet health. They are also well aware of the role doting pet owners play in the lives of their furry loved ones. As the most populous city in Iowa, Des Moines has a lot to offer pets and their owners.
Being a local in Des Moines is about so much more than simply living in Iowa. In fact, Des Moines is a cultural center for the state. For example, Iowans flock to the city for the Des Moines Metro Opera, Ballet Des Moines, Des Moines Symphony, and Metro Arts Alliance, which puts out festivals like Jazz in July.
Des Moines is known for being a cultural center for Iowa, especially thanks to its gorgeous architecture and history. The Greater Des Moines Botanical Garden and other museums offer a lot of knowledge and history for locals and visitors. Adventureland Park and Living History Farms both offer a lot of fun for families.
The economy in Des Moines is largely based on financial services, publishing, and insurance. In fact, it is one of the world's largest insurance capitals. Business with headquarters in Des Moines includes Principal Financial Group, Ruan Transportation, EMC Insurance Companies, and Wellmark Blue Cross Blue Shield.
Those who live in Des Moines love their pets, but cats and dogs are the most prominent pets in town. Of course, many people who live in the city also have exotic pets. Veterinarians in Des Moines see a wide variety of pets, from reptiles and birds to show dogs and pocket pets.
In Des Moines, you must abide by several laws in order to own pets. For instance, you must license certain pets in the city. In order to obtain your pet license, you need to receive a certificate of vaccination for your pet, proof of spay or neuter, and a fee. The city allows you to own a total of six cats and dogs in total, but no more than three of those animals may be dogs. Additionally, you must pick up after your animal if he or she leaves waste in any public space.
Are you looking for the perfect pet to adopt?
If you own a pet in Des Moines, you will love the dog parks in town. Off-leash dog parks in the area provide plenty of opportunities for dogs to socialize and exercise, and it also allows you to exercise and socialize too. In Des Moines, you need a pass to use most of the dog parks. The pass provides proof that your dog has been vaccinated for rabies.
Local dog parks include Ankeny Dog Park with wide-open spaces, Racoon River Park Dog Park with 10 acres of space and a river nearby, and Windsor Heights Dog Park which is a bit smaller than the other parks but still offers agility equipment.
Several pet-friendly events are suitable for the dogs in your park. These events include the Great Iowa Pet Expo held in October. The Des Moines Farmers' Market is also a great way to spend a Saturday morning outdoors with your pet. The farmers' market offers hundreds of vendors each weekend.
The population of Des Moines is about 209,000 people. In 2010, the city was home to just 203,000 Iowans. Since then, the vast majority of population growth in the state has occurred in 10 cities. Veterinarians in Des Moines and West Des Moines have seen an increase in the population of pets and their owners.
Want to check out Des Moines for yourself? Take a look at these links: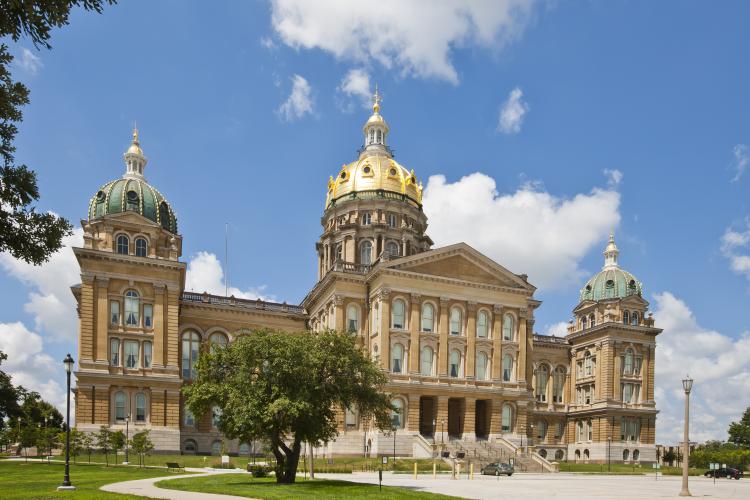 GeniusVets In-Network Practices
1215 Prospect Ave, West Des Moines, IA 50265
More Practices