Pet Care Information and Veterinarians in
Naperville
, Illinois
Pets are really important to us here in Naperville, and we have a very special connection to every veterinarian in Naperville.
If you are new to Naperville, you will find that our city has a lot to offer. Our city offers more than 600 buildings that are part of the Naperville Historic District, including the Old Nichols Library. Additionally, our city offers more than 250 restaurants and a wealth of cuisine options. Our Riverwalk, deemed the "Crown Jewel" of the city, offers fountains, brick paths, artwork, and more.
Naperville is part of the state's Technology and Research Corridor. Throughout the 1980s and 90s, countries like Bell Labs, Western Electric, BP, Calamos, and Edward Hospital established employment opportunities for locals. Naperville was once one of the country's fastest-growing communities. Today, the city's top employers include Edward Hospital, Alcatel-Lucent, Nicor, and the local school districts.
Of course, Naperville is home to much more than cats and dogs and their owners. Our city actually features a variety of other pets, including everything from iguanas and guinea pigs to goldfish and cockatiels. Veterinarians in Naperville can direct you toward safe, legal pets you can own.
The laws in Naperville include those linked to animal services. For instance, cats and dogs living in city limits must have a license. Since 2015, tags last for a lifetime and you need only to pay the fee once. You can request a new tag through Animal Control if you need a replacement. There are many advantages to having your pet wear a tag, including the fact that you can be reunited if you are separated.
Laws in Naperville also restrict which animals you can own in the city. For instance, individuals who want to own fowl and livestock must obtain a special permit first. A permit costs $80 through City Hall.
Are you looking for the perfect pet for your family? You have many pets to choose from. Take a look at these organizations that help provide homes for pets in need:
Naperville Area Humane Society
Let's say that you already own a dog and want to find new ways to spend time together. Dog parks provide the perfect place to do this. Local dog parks include Naperville's Springbrook Dog Park on 83rd Street. The park is open from sunrise until an hour before sunset. Dogs can enjoy an off-leash area, but you must have your pet's license with you. Still looking for a dog park to enjoy? Check out Green Valley Forest Preserve, Whalon Lake Dog Park, and Wag n' Paddle. The latter is known for providing dog care as well as socialization between dogs in a climate-controlled center.
Finally, you might be searching for new places to bring your pup for fun outings. Local events provide the perfect opportunity to socialize, and many events (including those that are adoption-based) are available through Naperville Humane Society. Other events are available through Two Bostons, including the Valentine's Paw Painting and Kissing Booth celebrating puppies. You should also check out Pictures with the Easter Bunny in April for a fun Easter-themed event.
In 2017, the population in Naperville was about 147,700 people. The population has grown by more than 15 percent since the year 2000. The population is growing, and the veterinarians in Naperville understand that the city is developing for all the right reasons.
Are you ready to learn more about Naperville? Check out these links to learn more about our city: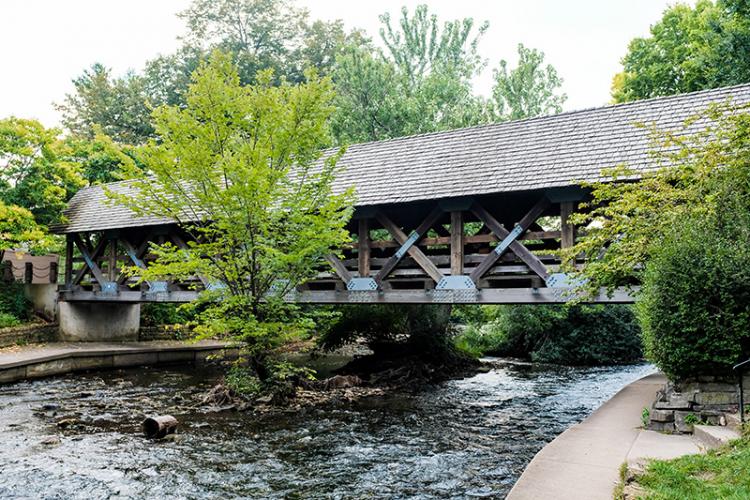 Trusted Practices
3S 481 Batavia Road, Warrenville, IL 60555