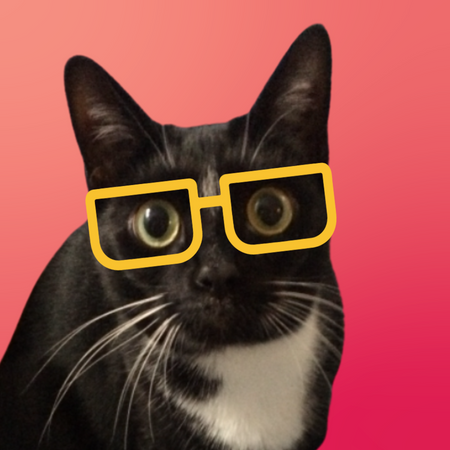 Contact Info
Share a few sentences about your professional background and what drew you to GeniusVets.
I was born and raised in Fort Worth, Texas, and spent my early professional life working in arts administration in New York City. When my canine sidekick passed away from lymphoma, I moved to Pennsylvania and went back to school to become a veterinary technician. I spent five years in emergency and specialty practice, helping families through journeys similar to mine. I have continued in the animal health sector ever since, working for a pet nutraceutical company and a corporate group. I am excited to have found GeniusVets, where veterinary practice owners can harness the power of technology and interconnectivity to grow their businesses and provide a wonderful experience for patients and their families!
What do you love about your role? If you're new to the team, what drew you to this specific role?
I live for the light bulb moments. When someone comes to me seeking help with an obstacle, whether actual or perceived, I find fulfillment in helping them blast through the roadblocks and discover their potential. It creates a beautiful butterfly effect wherein they build on that accomplishment and begin to achieve things on their own and grow to help others.
Family Info
I am a spinster with three siblings. My chosen/extended family includes my three besties and my honorary nieces and nephew, located in PA & NY.
Pet Info
Pesto is my female tuxedo cat from the mean streets of Queens, NY. Sophie was my pocket pittie (RIP 2011), and she inspired my career in veterinary medicine.
Passions or hobbies outside of work
Watching and discussing movies, series, and musicals
Karaoke
Makeup and skin care
Solo travel to see nature and art, especially to the Hudson River Valley
Advocating for causes I care about, such as mental health, reproductive rights, and breed-specific legislation.
What's the best advice you've ever gotten?
Shared joy is double joy; shared sorrow is half a sorrow.
Do you have any hidden/unique talents?
I am an excellent whistler and a great copyeditor. I also hold a degree in theater arts and can act, sing, and dance!
What is one thing you've done that most people have likely never experienced?
Watching an equine treadmill exam at the University of Pennsylvania's New Bolton Center. I have never seen anything like it in my life. Just an awe-inspiring feat of pure power with incredible technicians capturing full clinical data in real-time. Absolutely breathtaking.
What's a personal or professional accomplishment that you're really proud of?
I am proud of never settling. When I advocate for myself or someone else, even when the outcome is not what I would have wanted, it is a tribute to the ones who came before me.
Have you had any funny animal encounters?
Short answer = yes—from vet tech school and in practice. There are too many to choose just one! I'm sure I will reveal them at inappropriate moments during serious meetings.
On a Sunday morning, you'll find me…
On the porch with my cat, her solar panel (tummy) out and proud for the world to adore.