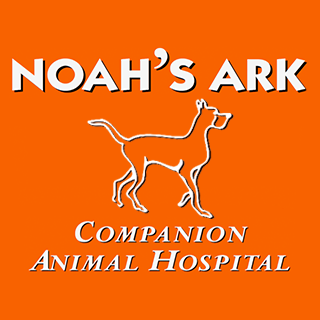 Noah's Ark Companion Animal Hospital
COVID-19 Information for
Noah's Ark Companion Animal Hospital
Noah's Ark Companion Animal Hospital is currently: Open and delivering curbside services
Welcome Message
We take a holistic approach. Our goal is to get your pet vitally healthy and happy from within. We don't use a cookie-cutter approach to this process, we treat each case individually.
Our doctors are experienced. Dr. Todd has been practicing medicine for over 35 years.
We're AAHA Accredited. Only 15% of hospitals achieve this distinction. AAHA evaluates over 900 areas to ensure that accredited hospitals provide the highest quality medicine available.
Mission
Excellence, Compassion, Results.
We're not your average vet!
Services Offered

Dog Services
Dog Illnesses and Disease

Cat Services
Location & Areas We Serve
History
In 2004 Dr. Todd and his family moved to Franklin and purchased an existing vet practice that is today Noah's Ark. Then Dr. Todd was 25 years into his career and moved to the mountains to slow down and have a smallish, slower-paced practice.
In Raleigh, Dr. Todd had a large and devoted following of clients who liked his willingness to support raw and home-cooked diets, use alternative therapies like acupuncture, minimize exposure to chemicals, prudently vaccinate, and explain things in a very easy to understand manner. Some of these clients still make the trek to Franklin today!
Now 32 years into his career, Dr. Todd's unique approach to health and wellness is evolving and growing. Always curious, always studying, he's always looking for the very best ways to keep his pets, and yours, at peak health.
Noah's Ark takes being excellent very seriously. In 2009 the team decided to commit to excellence by submitting to inspection and certification by the American Animal Hospital Association. Only 15 % of animal hospitals achieve accreditation. AAHA looks at over 900 areas to ensure that member hospitals are providing the highest quality medicine available. Noah's Ark was re-accredited by AAHA in 2013.