Pets are really important to us here in Sunnyvale, and we have a very special connection to every veterinarian in Sunnyvale.
Sunnyvale is a city in Santa Clara County. It is part of the Silicon Valley and is the seventh most populous city in the San Francisco Bay Area. We are bordered by San Jose, Mountain View, Los Altos, Santa Clara, and Cupertino. We also have easy access to El Camino Real and Highway 101. Our Mediterranean climate with mild winters and warm summers provides the perfect backdrop for a growing family.
You'll find a lot to do in and around Sunnyvale. One way we love to spend our time is with our pets. The great outdoors frequently calls to us, and we love to go for walks with our favorite animals. Local hiking and water recreation are both fabulous options.
The economy of Sunnyvale is largely based around technology. Today, the city is home to operates from Apple, Google, Walmart Labs, and LinkedIn. The biggest employers in the city include Google, Juniper Networks Inc., Lockheed Martin Space Systems, Apple Inc., and Yahoo! Inc.
You might wonder what kind of pets people in Sunnyvale own. Well, cats and dogs are the top pets in town, but you will also find that the locals love all types of animals. In fact, you will find that residents also own reptiles, fish, amphibians, birds, and pocket pets (like hamsters). Veterinarians in Sunnyvale can help you determine which pets are great to own for your family.
Like every other city, ours has some regulations relating to pet ownership. For instance, you should call Animal Control if you witness loose dogs, nuisance cats, and aggressive animals of any kind. Local laws also require that dogs over the age of four months be vaccinated for rabies. Pets in Sunnyvale also need a license. You can renew or apply for pet licenses online or via mail. Of course, laws also restrict how many animals you may own. You may not own more than three cats and dogs combined. If you have pets under the age of 120 days, they do not count.
Does owning a new pet sound like fun to you? Check out these local animal shelters to adopt a pet in need:
Silicon Valley Animal Control Authority
Compassion Animal Rescue Effort
County of Santa Clara Animal Services
Of course, local dog parks also make it easier to have fun with your pets outside. Sunnyvale is home to the Seven Seas Park, which is great for dogs and kids. It even offers a spray pool for those hot summer days. You should also check out Las Palmas Dog Park, which is at Las Palmas Park. This park offers grass and dirt where dogs can explore off their leashes.
Local events also contribute to our city being a fantastic place for people and pets. One of our most prominent pet-friendly events is definitely the Sunnyvale Halloween Pet Parade, which is held in October. Children and pets are welcome to dress up and join the parade. Music and other fun will follow.
In 2017, Sunnyvale was home to 153,656 people. The population has seen significant growth since the year 2000. In fact, it has grown by over 16 percent. Veterinarians in Sunnyvale know why our city has been attracting so much attention lately, and they certainly enjoy seeing all the new pets that move into town.
Are you excited to learn more about our city? Check out the Sunnyvale city website for more information about why our city is a fantastic place to live with your pets.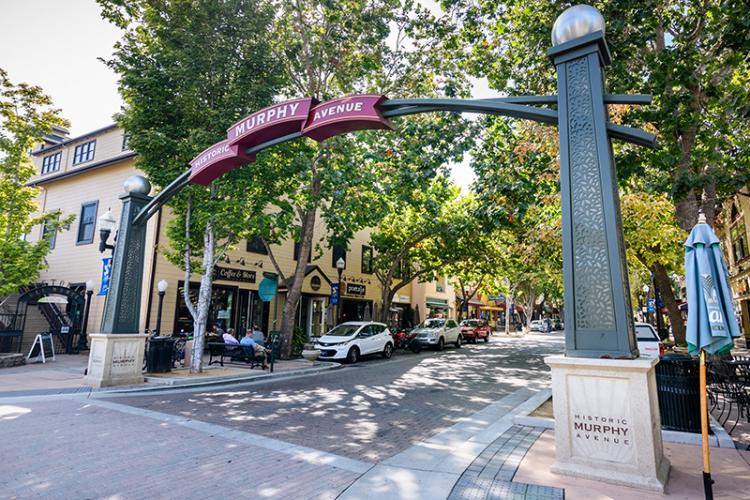 Trusted Practices
12297 Saratoga Sunnyvale Road Suite 100, Saratoga, CA 95070
More Practices