Stop, Look, and Listen - Veterinarians Should Check and Respond to Online Reviews
By Judy Brown, Client Success Manager and Brandi Dupre, Director of Operations
Local pet owners have a lot to consider when choosing a veterinary practice to care for their beloved pets. Whether they see your PPC ads, click your social posts, or find your website in Google results, their journey to you is likely to include a check of what other pet owners are saying about your business. They're going to check your online reviews.
According to research, one-third of people use online reviews in their decisions making process, a process with can sway their behavior. Finding and promptly responding to those reviews can help you influence their decisions...and steer them to your practice.
Who is Writing and Reading Online Reviews?
When a service is provided, customers will either be satisfied or dissatisfied, taking their experience straight to the web. You can amplify positive reviews by posting them on your website or sharing them on social media, and that can encourage other clients to leave their own positive feedback or potential new clients to seek you out. Sometimes that review is negative and should be considered an opportunity for a business to do better. Knowing who reads those reviews and how they are used in the decision-making process is half the battle.
These stats reveal the widespread influence of online reviews:
92% of consumers read online reviews
40% of consumers form an opinion by reading just one to three reviews about your business 
Star-rating is the #1 factor used by consumers to judge a business
68% say positive reviews make them trust a local business more
How do Online Reviews Affect Businesses?
Google loves online reviews for all of the same reasons that pet owners love online reviews. 
Although hundreds of factors play into SEO, Google is increasingly placing priority on online reviews as a local ranking factor.  Reviews now account for more than 15% of SEO, but it isn't just star ratings that matter. Google looks to other information too, such as the number of reviews you're receiving, how frequently you're receiving them, and how often you're responding to those reviews - even positive ones! 
People who have had a bad experience are 3 times more likely to leave a review on their own, but 70% of people will leave a review if asked. This means that if you have strategies in place to ask for reviews, you can tap into the 70% of people who love you but wouldn't typically seek out a review site to share their thoughts. 
As review sites try to balance the needs of both businesses and the consumers who use them, the strategies for using them effectively change frequently. It's important to stay on top of those changes because they often guide the way you can collect and manage your reviews. 
Where Should Veterinarians Check For Online Reviews?
"The Big 3" 
You've heard of "the big 3" reviews sites, but do you know the tremendous opportunity they can present for your practice?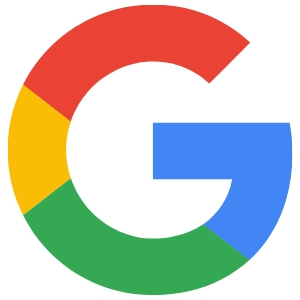 1. Google - Your reviews are front and center any time someone finds your business on Google. It is the most widely used search engine and online directory; at least 6 out of 10 consumers look to Google for reviews before making purchasing decisions.  You can collect more Google reviews by ensuring that your Google My Business listing information is up to date and linking to that listing from your website and other marketing material.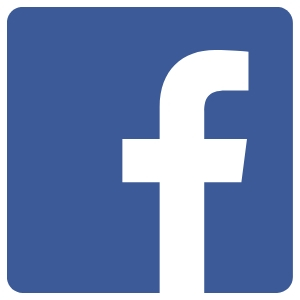 2. Facebook - As the second most popular review site, Facebook has given business reviews more prominence than ever throughout the platform. Facebook recommendations are no longer based on a simple star rating left on your business page. Now, users can find and share reviews on your business page, in their personal newsfeeds, within groups, and by exploring Facebook's local recommendations platform, all of which play a part in how your business is recommended to other users on Facebook.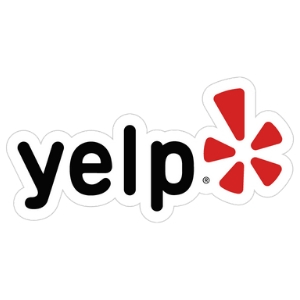 3. Yelp - Nearly half of all consumers check Yelp before contacting a local service business. Although Yelp's Terms of Service state that you can no longer ask your clients to leave reviews, there are plenty of other ways for people to find and review you. For instance, if a client "checks in" on Yelp during their visit to your practice, Yelp will email that person asking for a review, and reviews left in this sequence will not be filtered on your Yelp listing. Yelp also offers website badges that update in real time and window stickers for the front door or window of your practice. Yelp is also consistently shown in top local search results when people find your business on Google. 
Your Practice's Online Reputation is Shaped in Other Places, too
While many business owners know to check Yelp, Google, and Facebook, those are only a few of the places where one can leave a review about your business. You can also see what people have to say about you and your practice in the following places:
How Should Veterinarians Reply to Online Reviews?
Once you know where to find your reviews, you will also want a plan for responding to them. While we know that this is not always the favorite thing for veterinarians to do, it can make the difference in how potential customers view you and choose where they will take their pets.
Users will leave three different types of reviews: positive, negative, and inaccurate or fake. Negative reviews and positive reviews are not that different in the approach you take, and both types deserve thoughtful responses. But how do you respond?
Positive Reviews
Always respond in a way that shows you appreciate them and their review by using their first name and their pet's name (without violating their privacy).
Don't reply with only a generic "Thank you." Putting thought into your response not only builds that relationship but also shows prospective clients that you really care about your clients and their pets.
Negative Reviews
These should be tackled by the practice owner, doctor, or manager -- after they have talked to the team and have all the facts.
Prior to responding online, call the client and try to talk them about their experience and perspective, listening to them in a supportive way, with some sort of offer to make it right. This will often diffuse the situation immediately. 
If a successful resolution was made, repairing that relationship, ask them if they wouldn't mind amending their review to show you are back on good terms. From here you can send them a follow-up email, including the link to the review, thanking them for amending.
Wait one day to allow time for a change to be made. If at that time they have not updated the review, you can reply on the review platform stating you have talked to the client, repaired the situation, and are back on good terms.
Don't be defensive or aggressive when faced with a negative review. Approach each review gratefully, again, as an opportunity to view the pet owner perspective. If you have to give yourself a bit of time to temper any emotions, do so before you reply so that you're able to keep your tone measured and helpful.
If you were unable to repair the relationship and find a resolution with a phone call, you will want to reply online. 
It's important to remember that at this point you are not responding to the reviewer, you are posting a response for the benefit of future clients. 
Keep the response simple and polite. State that you are concerned because you care for the individual client and pet -- just like you care about all of your clients and patients. Note that you have reached out personally to seek a resolution, and that offer will remain open, even if the client does not accept it immediately. The bottom line is that you're happy to help, and your tone will remain happy and helpful.
Once you have replied, never respond again. Even if the client continues to post, you cannot allow an online review to become a back and forth "fight." Show anyone else who will read this review that you are able to take the higher ground, and that will inherently reflect positively on your business.
Fake or Inaccurate Reviews
Sometimes people will leave a review for the wrong practice because there are many veterinary practices across the country with the same or very similar names. You may also come across some who leave fake negative reviews due to personal motivations.
Even fake or inaccurate reviews still deserve your attention. Again, take a polite tone, but this time you'll explain that this may not be a legitimate review. You may not be able to find an appointment record that matches the names or experience described, so the review probably does not pertain to your business.
Once you have replied, you can file a ticket with the directory or platform where the review was left to dispute it and potentially have the review removed.
Be Prompt
In all cases, it can be helpful to respond quickly. You should never let a review simply sit without a response; prompt replies show both the reviewer and other potential clients that your staff is attentive and caring. Plus, if you can reach out within 24 hours, you greatly increase the chances of a reviewer changing a negative review to a positive one when the issue has been resolved.
Like every other aspect of digital marketing, successfully managing your practice's online reviews takes commitment and planning. But also like other aspects of marketing, this can become an organized routine. Set aside time to check for online reviews each week, and then form a plan of attack that is, in fact, NOT an attack. If you remain grateful that your clients are willing to share their thoughts, then your gratitude will shine through in your responses, along with your focus on resolving issues as needed.
Wondering about your veterinary practice's overall performance online? Consider a GeniusVets Performance Report, or contact us for more information.