GeniusVets at AAHA's 2019 Connexity Conference
We enjoyed good luck on Friday the 13th this September: we got to participate in AAHA's 2019 Connexity conference! As part of AAHA's Strategic Alliance Program, we met with some great people from AAHA-member practices at our table, and we even got to be part of the conference app. Plus, our Chief Strategist David Hall was a real-life resource in the "Human Library."
AAHA accreditation and membership can be so valuable to veterinary practices, related businesses, and pet owners alike. We're grateful to have had the opportunity to share in this event; look back on September 12th - 14th, 2019 in Indianapolis with us!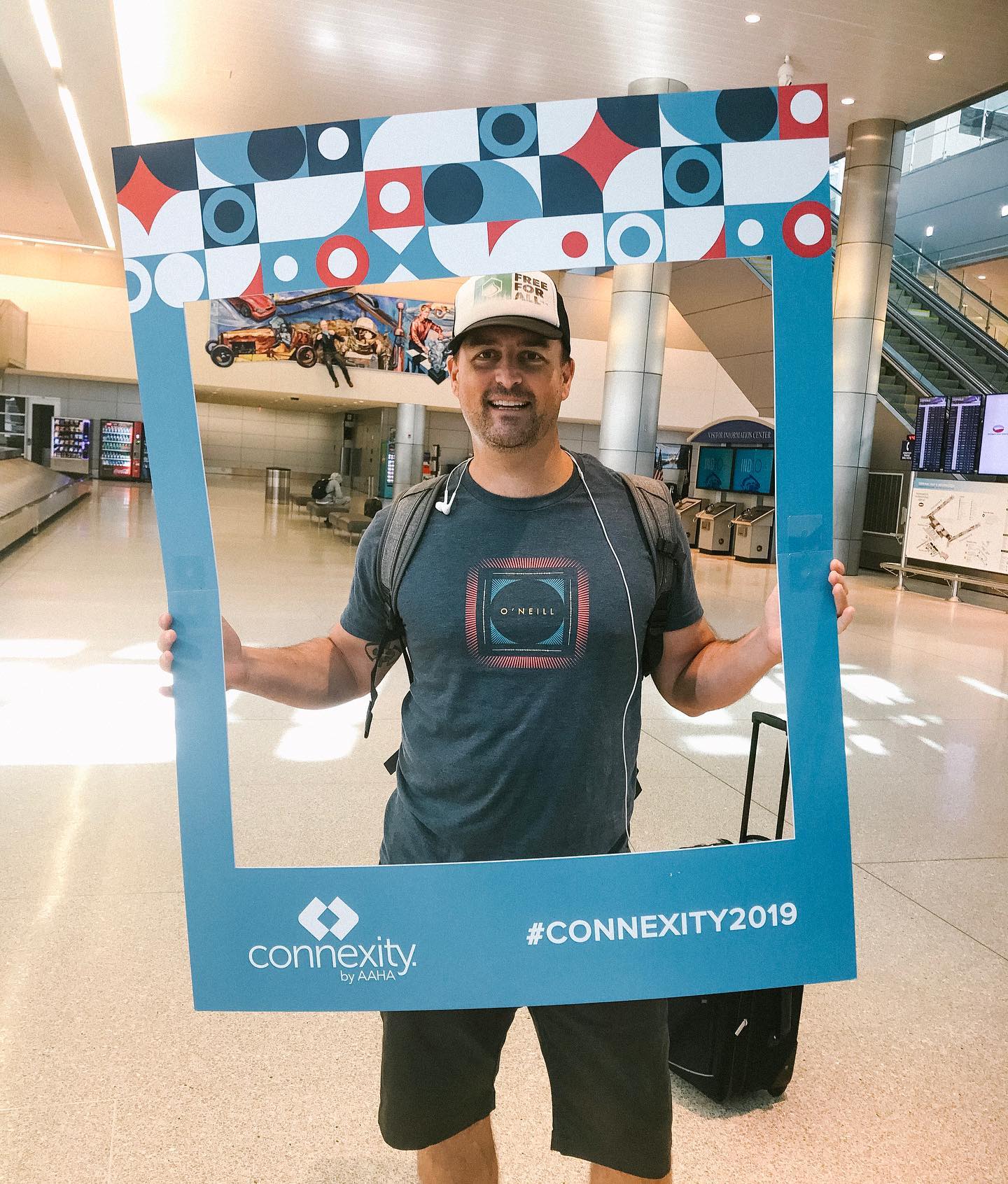 Fun seemed to find us as soon as we arrived!
We scheduled complimentary Veterinary Marketing Health Exams to AAHA-accredited practices who visited our Connexity table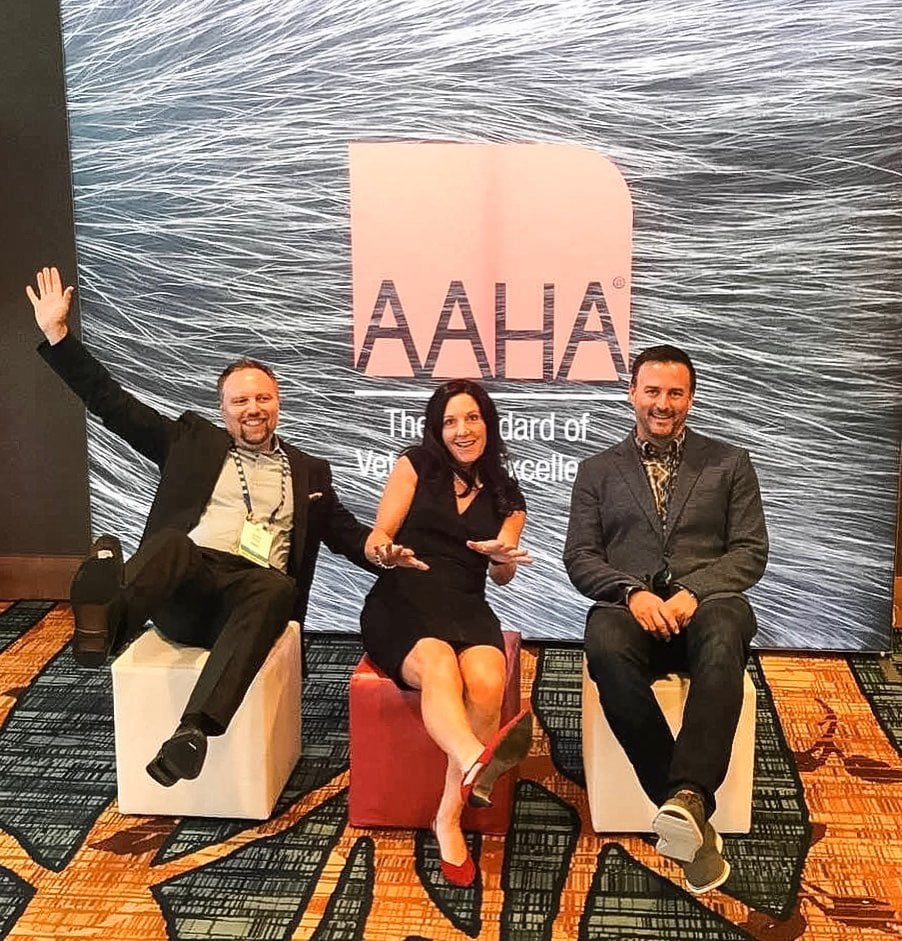 Of course, our co-founders Harley Orion (CEO), Michele Drake (Chief Veterinary Officer), and David Hall (Chief Strategist) couldn't resist a great photo opp!
Is that a digital marketing and search engine optimization encyclopedia? Or is that David Hall Helping independent practices better market their businesses in the Connexity Human Library?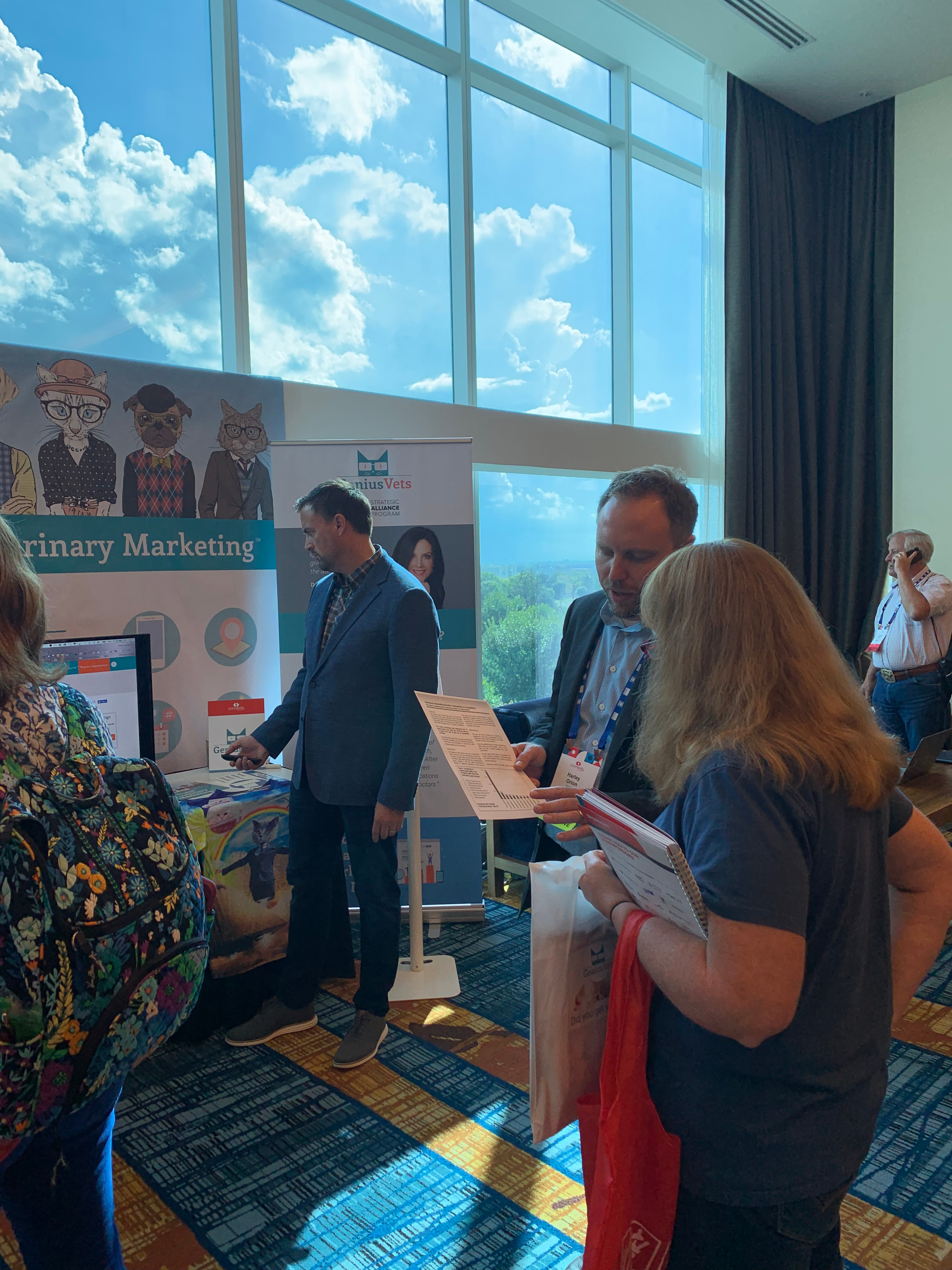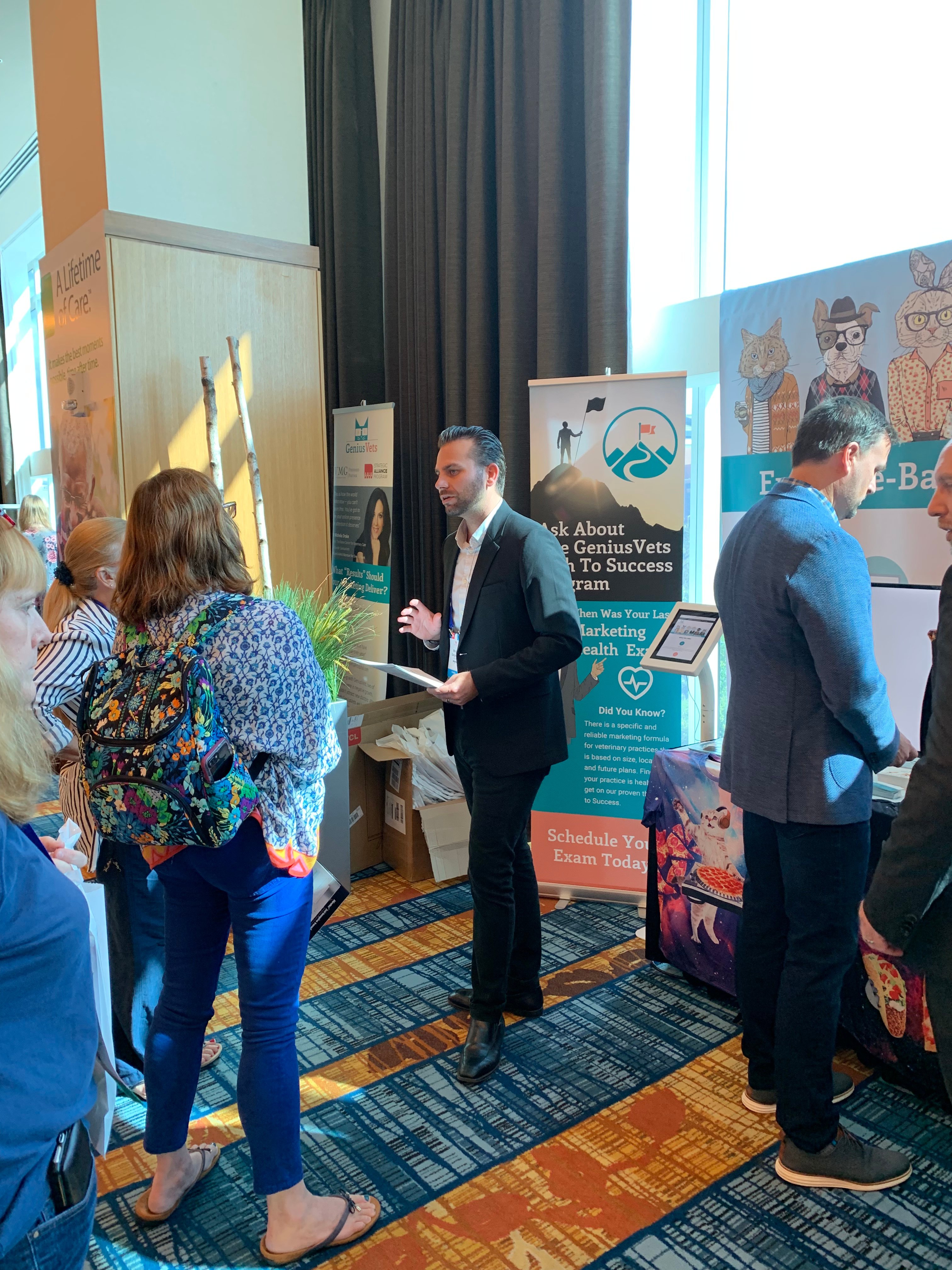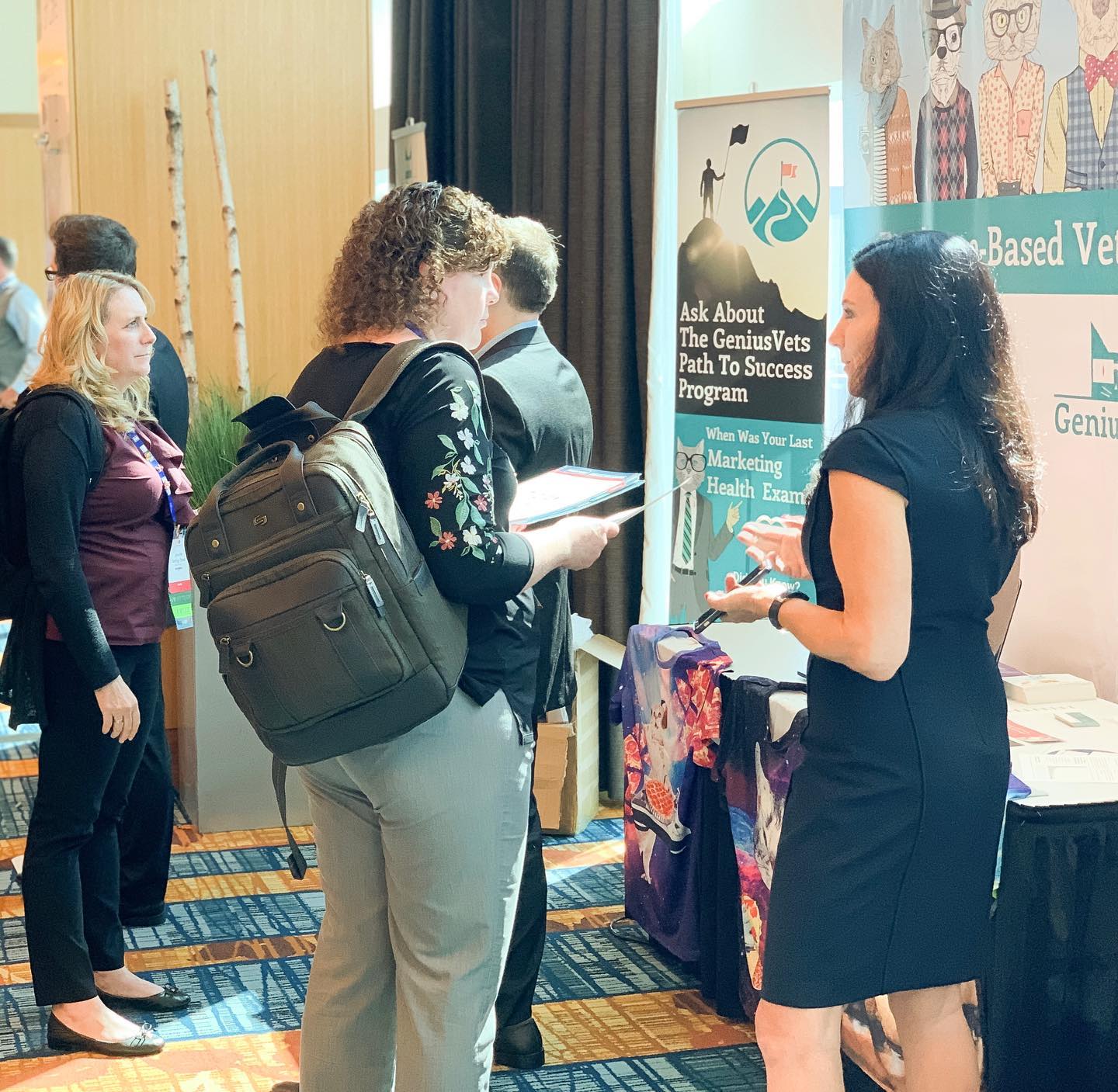 Rounding out the conference weekend by helping independent practices get on their paths to success
Your GeniusVets team has the tools and strategies you need to help your independent veterinary practice grow and thrive - and we have the evidence to prove it. Digital marketing drives real results, and you can see exactly how our websites perform, with real stats to show how we stack up against other veterinary marketing agencies: download our research here.