Facebook Changes - The Sky is NOT Falling
By Judy Brown, Client Success Manager & Shannon Pecora, MA, Social Media Manager
The Facebook News Feed changes announcement from Mark Zuckerberg in early 2018 had many social marketing experts anxious - if not downright terrified. Facebook had long been considered the most reliable and most affordable way to reach the most people with the most marketing messages. It seemed suddenly that the social platform of all those "mosts" was leaving businesses with nothing.
But if there is one message that we want to pass along, it's this: Don't panic! Your GeniusVets team has always been watching the trends, and we know that Facebook has been tweaking their algorithms for years, working to create a platform experience that keeps users on the site or app. From Instant Articles to targeted Sponsored Content to Stories, Facebook introduces features all the time designed to increase user engagement and compete with every other social platform.
Facebook will continue to tweak their algorithms as they always have, and we are here to help with those changes. Maintain your Facebook audience and your return on investment with these GeniusTips:
Focus on Building Your Audience
Know who you want to attract on social and how these folks can help keep tails coming through your door:
Current patients - Useful pet care tips, patient photos, and contests can foster the bond you share with current clients and patients. You can't (and don't want to ) MAKE your patients sick, so you need to stay top of mind, even when veterinary services are not due.
Future patients - First-time pet owners and pet owners who have recently moved to your area can't visit you if they don't know about you! Work on Brand Awareness, and be sure to let your Facebook posts showcase your practice culture as part of the initial stages of your new customers' journey.
Advocates: Your staff, long-time clients, and friends are your perfect cheerleaders. You can trust them, so ask them to check in on Facebook when they visit your practice, including a positive comment on their post. Encourage them to leave a glowing review on Facebook. And don't forget that shares and conversations will be what really carry your organic posts, and your advocates are exactly who should spread your messages and talk you up via comments on your posts.
Facebook Content is a Breed of its Own
What works on Twitter or Instagram will not automatically work on Facebook. This does not mean you can't share the same content on various media; you just need to follow some simple rules:
Shorter Copy - Those viewing a Facebook update do not want to click "see more" only to reveal several paragraphs of heavy text. Keep posts short and to the point.
Eye-catching visuals - What would make you stop and want to know more? Keep photos and graphics clean, branded, and relevant. Avoid awkward cropping, blurry pictures, or crowded text.
Emojis - Yes, emojis! Mobile devices and desktops all have emoji keyboards because they are popular, so don't be afraid to liven up content with a few well-chosen smiles, pet faces, or hearts.
Smart hashtagging - Stick to hashtags that are actually relevant to your post, or don't use any at all! For example, #petsafety would be useful for a poison prevention blog, and #Caturday could be great for a cat Saturday photo. But don't load up on the tags like you might on an Instagram post. It can look messy and crowded when translated to Facebook, detracting from the appeal of your message.
Know What Your Audience Wants to See
Your GeniusVets Video Reports and Analytics Dashboard will play a key part here. Look at what type of content your followers most engaged with or shared. This will allow you to easily adjust your tone to better fit with the ever-changing Facebook world. Keep posting the type of content that works, and change up your tactics to avoid what isn't popular. It is vital to watch this data from week-to-week and month-to-month, and thankfully our Marketing Platform makes that easy!
Images and Videos Should Catch the Eye and Stop the Thumb
Keep those thumbs from scrolling on by, even though Facebook videos autoplay in the News Feed. Boring, unattractive, and unrelated imagery will be passed by, or may not even make the cut if the algorithm says they don't belong in News Feeds. In fact, Facebook will essentially penalize videos that encourage passive viewing only by not placing them in News Feeds at all. 
Your images and videos can inspire commenting and sharing if you can get people to stop scrolling, to tap for larger viewing or for sound, and to watch a video through to the end by:
Avoiding content that is grainy or of poor quality.
Capturing photo or video in good light to be bright and eye-catching.
Cropping gracefully, removing unrelated background details without cutting out the people and pet subjects.
Editing carefully for smooth video transitions as appropriate.
Speaking clearly, being close enough to the microphone, and avoiding distracting background noise.
It's also important to know your image and video specifications:
Image specifications:
File type: jpg or png
Image ratio: 9:16 to 16:9
Images that consist of more than 20% text may experience reduced delivery in Ads.
Video specifications:
Video ratio: 9:16 to 16:9
Video file size: 4GB max.
Video length (minimum and maximum): 1 second – 240 minutes
Recommended: H.264 compression, square pixels, fixed frame rate, progressive scan and stereo AAC audio compression at 128+ kbps.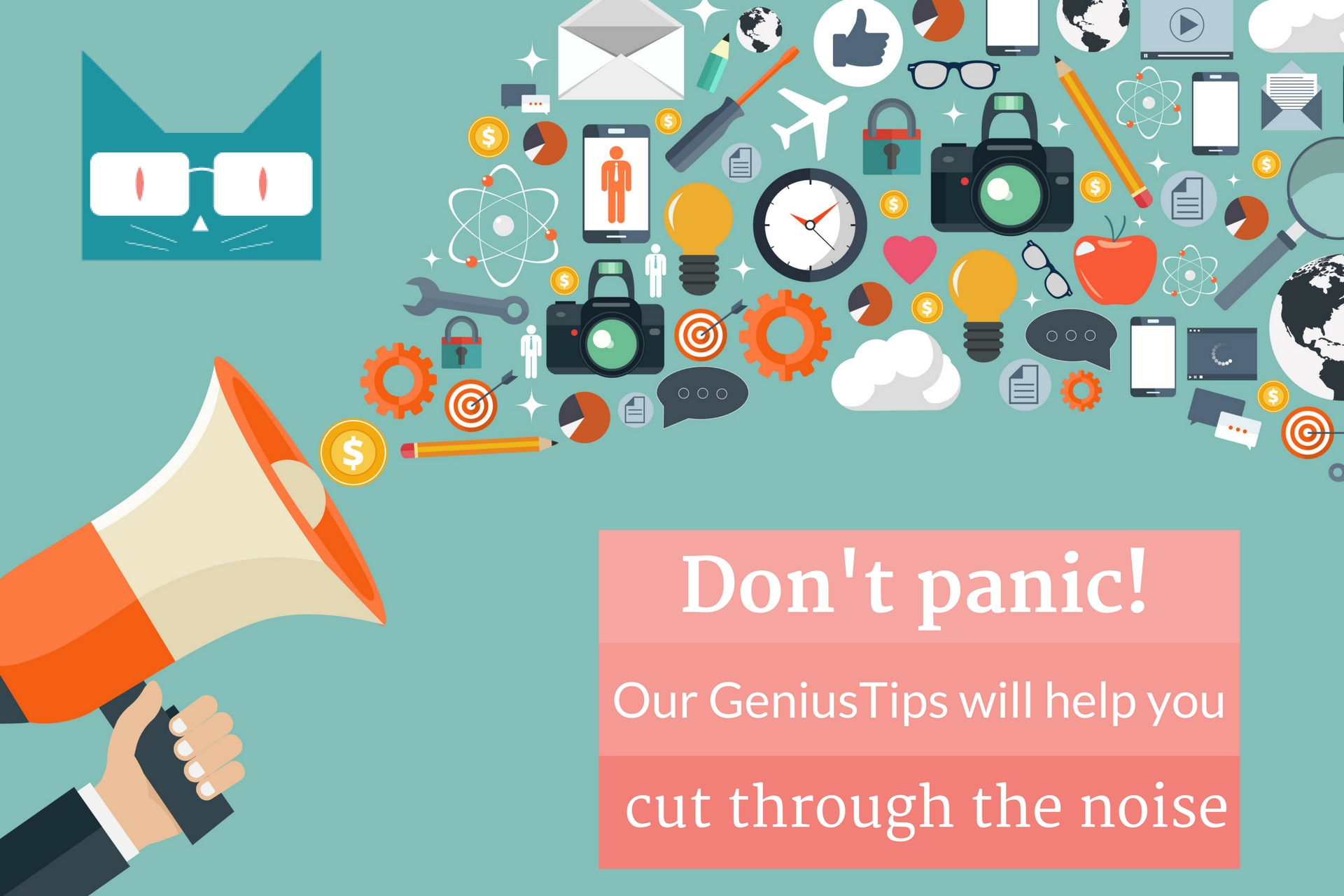 Tag to Showcase Local Relationships
Tagging other Pages is a great way to increase the number of people who see your Page. For example, if you have 1,000 followers and the Page you tagged has 3,000, you now have the potential for 4,000 people to see your content.
Don't just tag randomly, however. This isn't hitching your wagon to popular stars. Instead, it's a way to show off a meaningful partnership in your real life community. Tags that make sense:
Event hosts and co-participants
Your other practice locations
Brand partners
Local shelters or pet stores with whom you work closely
Location tagging can achieve a similar outcome, so do not hesitate to add location indicators for content you post. 
Be Engaged
The new Facebook algorithm is looking for engageable content, and part of this will be how responsive your brand is. The more you respond, the greater the likelihood that conversation will continue to grow.
Try to respond to ALL content, both negative and positive.
Positive conversation is your opportunity to build brand advocates.
Engagement with negative content has a dual purpose: showing you care and want to make it right, and a learning tool for others.
Thank you's are great, but you can accomplish more by asking a question!
Just like with tagging, you can leverage business relationships here, too. For example, confirm a 5K start time by asking a question on an event post. Or, congratulate a local shelter (and pet) if they post a celebratory adoption video. Just make sure that you're commenting as your business (check the dropdown arrow and profile icon before your post). And keep your practice culture and voice in mind!
Create Polls
Ask for opinions or get to know what your followers like! Polls are now GIF-supported, so be sure to add light-hearted fun when posting.
Polls are great for all sorts of situations. Quiz local pet owners on vaccine recommendations, find out who brushes their pet's teeth regularly, let followers decide where you'll plant a new shrub, ask about lobby paint color preferences...the engagement possibilities are endless!
Respond to Messages
Messenger is a great space to quickly answer questions and engage one on one with potential customers in real-time. A bonus to quick and timely responses is a "Very responsive to messages" badge. 
You can still achieve a response badge just by replying to content consistently within Messenger, which will show how engaged your brand can be.
Don't be Afraid to Experiment!
To adapt a phrase, all veterinary marketing is local. That means what works in your community may not be the same nationwide. A meme that's wildly popular in San Diego can fall flat in St. Louis. Portland, OR may have voracious blog readers while Portland, ME could be home to dedicated video viewers. The fact is that you won't know what your social followers latch onto unless you test out different content types and techniques. Some variables you should work with:
Publish at different times of the day or different days of the week (ie: weekends); the GeniusVets social post scheduling calendar is perfect for this
Go live! This is a great way to see if video is the right content for your followers if you want to -
1. Announce upcoming events or new products
2. Interview or demo with your team
3. Provide "behind the scenes" access
4. Host Q&A sessions - gather sample questions ahead of time to ensure there is content
Publish your Instagram stories to your Facebook page
Mix things up with a video cover. This should ideally grab the attention of users, encouraging them stay longer and potentially engage.
Direct people to your Facebook posts from other channels -
1. Embed post links in your blog posts or website
2. Send email invites to subscribers to take part in conversation or ask them to visit your page
Most importantly…...AVOID ENGAGEMENT BAITING
Facebook's new algorithm will prioritize content with the most comments and genuine interaction, so be original and think beyond just asking people to engage.
Do this, not that
Voting on content - It's the conversation, not the "like" click, that counts
Do ask users to vote with polls or by asking their reason for choosing one thing over the other in the comment section
Do not ask users to use reactions such ask like or heart as a vote for what they like best
Reactions to determine status - Get reactions in the comments, instead of with the buttons
Do ask users to share their reaction to your content or their day with a gif, photo, or comment
Do not ask users to use the reaction buttons only to gauge their status or thoughts
Asking for shares - Make awareness and education the incentive
Do ask users to share your content for educational and awareness purposes
Do not ask users to share your content for the purpose of receiving something in return
Asking users to tag others - Tagging should be relevant, not random
Do ask users to tag family or friends in posts such as "Tag a friend who will help you commit to regularly walking your dog!"
Do not ask users to tag others for the purpose of receiving something in return
Asking for replies on your posts - Replies should encourage genuine conversation
Do ask users to comment and share experiences and stories on your posts
Do not ask users to comment for the purpose of receiving something in return
If you stop to think about it, you're probably annoyed pointless baiting posts in your own News Feed. You don't want your veterinary practice to annoy social media users! Besides, your practice has its own voice and great, real messages to get out there. No engagement bait needed!
You can keep up to date with Facebook and their changes via their own announcement forum. But your GeniusVets Client Success Manager can be your best ally as you navigate all sorts of fickle social media waters - just call or email! Plus, you'll want to follow us on Facebook, Twitter, and other social channels for more GeniusTips (and fun!).
And, of course, you can contact us with general questions or for a platform demo if you're looking for expert partners in Brilliant Veterinary Marketing!