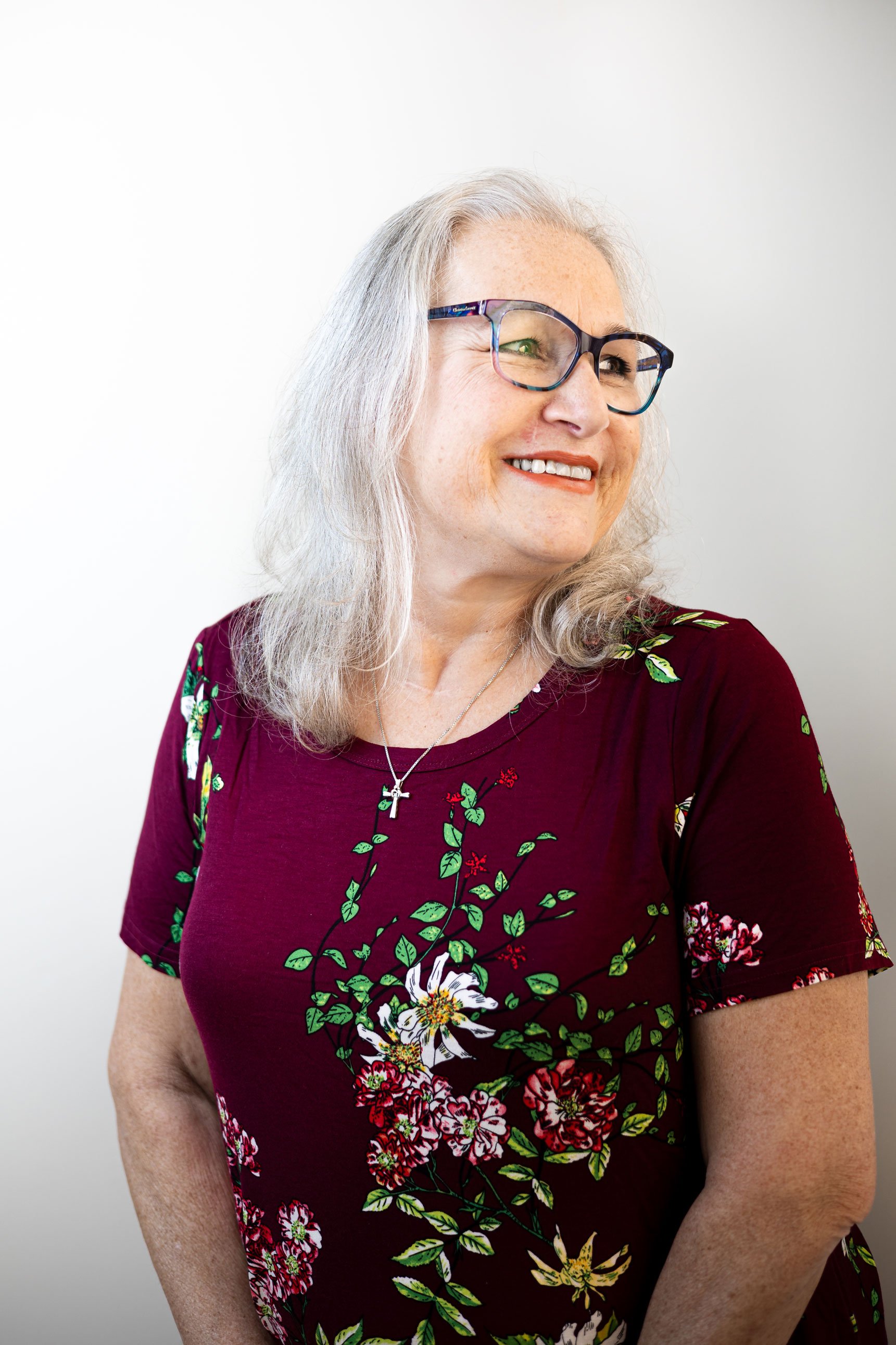 Contact Info
Share a few sentences about your professional background and what drew you to GeniusVets.
I've run a number of call center rooms and enjoy outbound calling. I've been in sales and marketing most of my life and enjoy being a supportive part of a company.
What do you love about your role?
I enjoy making the appointments for the sales team and calling all the individual leads, talking to many different types of people, and having the opportunity to move up.
Family Info
I have an amazing husband, Tim - 7 children together, and 10 grandchildren.
Pet Info
Lilly is a six-year-old poodle who is totally my dog—where I go, she goes. She lies next to me at night and sits next to me while I work, then we have Sebastian (Bash). He was a rescue puppy, the softest chihuahua ever. His story started horribly—he was found on his last leg on a farm outside a breeding farm, with flies and worms eating him, no fur, and holes in his skin. Thank God he is ours—he may not have many teeth left, and the ones he has left stick out his mouth, but he is the nicest dog.
Passions or hobbies outside of work
Family first—especially grandkids, scrapbooking, Cricut, thrifting, crafts.
Do you have any hidden/unique talents?
Painting, writing
What is one thing you've done that most people have likely never experienced?
I fell through a frozen lake when I was younger!
What's a personal or professional accomplishment that you're really proud of?
Recovering and returning to work after being bedridden for five years due to sickness.
Have you had any funny animal encounters?
Once I was in a drive-through safari and had my window down a bit, waiting to go into the next area. I had my foot on the brake when an ostrich came from behind and pecked my food while I was eating. I freaked out, took my foot off the brake, and almost hit the car in front of me!
On a Sunday morning, you'll find me…
At church.